Coronavirus could move the insurance industry into a new era | Insurance Business America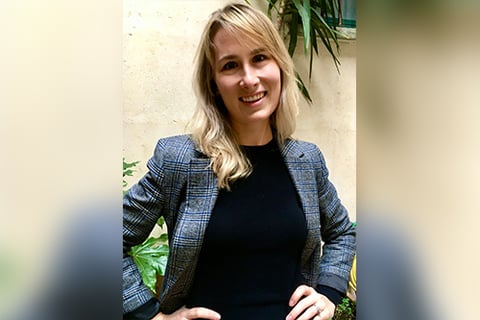 The following is an editorial by Alicja Grzadkowska, senior news editor at Insurance Business. To reach out to Alicja, email her at [email protected]
The "new normal" for the insurance industry that's been brought on by the coronavirus is starting to take shape – and that might be a good thing.
The longer term impacts on insurance companies can already be seen with Nationwide, which recently revealed that it will be transitioning to a "hybrid operating model." Employees at four of its main campuses will work from the office while in all other locations, staff will permanently be working remotely.
While it's one of the first insurance companies to unveil its go-forward strategy, Nationwide will likely not be the last to make this kind of switch permanent. In turn, this shift could bode well for an industry that's traditionally been seen as slow-moving, and potentially even stagnant.
There are plenty of benefits to a remote-work-friendly environment. First, talent can be sourced from many locations instead of just the nearby vicinity, thereby expanding the talent pool. The flexibility of remote working could also appeal to younger generations that are digitally savvy and sometimes averse to the idea of a traditional 9-to-5 office job. That lacklustre 4% of millennials who would currently consider a job in insurance could see a boost as a result.
Finally, remote work, as we've already seen across the industry over the past two months, places an onus on insurers to implement tech-heavy processes, if they haven't done so already, to make this "new normal" possible – for employees as well as their customers. So far, the insurance industry as a whole has a less-than-stellar track record with digital transformation. Insurers tend to lag behind other industries when it comes to digital initiatives, and the double Ps – paper and PDFs – continue to be used to collect customer data for key processes such as policy sales, onboarding, or claims.
Of course, there are likewise benefits of working side by side, literally, with colleagues and clients. In the case of new entrants to the industry, working in a physical space with more experienced colleagues gives them a direct pipeline to someone with years of expertise who they can physically turn to for advice. For brokers and agents, offering customers the chance to come into the office to discuss their insurance coverages or being able to visit commercial insureds on their premises will remain a crucial part of the job, and one that won't be easily replaced by technology.
However, as in the case of Nationwide, we could see more hybrid remote work models that appear across the industry, where the irreplaceable insurance tasks are kept in place, but those that can be innovated upon will be updated.
Even if insurers have already taken some of these steps before the pandemic – and to their credit, many firms have kept pace with the times – there's an opportunity for a reputation overhaul. If the industry more broadly is able to reinvent itself to fit into the new normal successfully, the image of insurance that many people (including potential future employees and customers) still have in their minds could finally evolve into the 21st century and beyond.