It's time to UNMUTE your policy language | Insurance Business America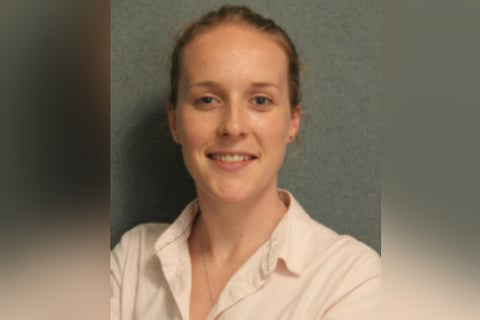 "You're on mute!" It's a phrase we've all said or heard a hundred times in the past year as we navigate the "new normal" of remote work and virtual meetings.
Luckily, there's an easy fix. We click a button, turn our microphones back on, make some witty comment or reference to noisy kids or an overzealous dog in the background, and the meeting goes on.
IF ONLY it were so easy to unmute other aspects of silence in the insurance industry.
Over the past year, insurers have been told time and time again that they're "on mute" in certain areas of their policies. In particular, I'm referring to the silent or somewhat ambiguous policy language relating to coverage for viruses or communicable diseases.
Since March 2020, COVID-19 pandemic-related litigation has flown in thick and fast with businesses around the world suing insurers over a perceived lack of insurance coverage. The majority of lawsuits have revolved around denied business interruption (BI) claims after mandatory closure of non-essential businesses.
Most commercial insurance policies and traditional BI policies do not offer coverage for BI or supply chain disruption due to a pandemic such as COVID-19. Generally, BI insurance will only trigger if there is a direct physical loss to property – unless there is unique language written into the insurance contract that deems otherwise.
Aye, there's the rub.
Insurance recovery lawyers are attacking property & casualty insurers over their choice of words. They're pouncing on absolutely any ambiguity in insurance policy language, especially if policies do not expressly exclude losses caused by viral infections such as COVID-19.
They're shouting to the rooftops "YOU'RE ON MUTE" and they expect insurers to switch their microphones on.
The phrase "shoot oneself in the foot" really springs to mind here. Following the SARS outbreak in 2003, the industry crafted a common exclusion for loss due to virus or bacteria - ISO form CP 01 40 07 06 – which states "We will not pay for loss or damage caused by or resulting from any virus, bacterium or other microorganism that induces or is capable of inducing physical distress, illness or disease."
The exclusion adds that it specifically applies to, among other things, "business income" connected to BI. The simple thing would have been for insurers to include this exclusion in their policies. However, not all insurers did, and those who did have still faced scrutiny from the legal community over the clarity of wording in the exclusion.
The lessons learned from this are clear. The coronavirus pandemic has shone a spotlight on the importance of clarity in policy language, terms and conditions.
This pressure to "unmute" is not new. For several years, the industry has been attempting to tackle the issue of "silent" non-affirmative cyber coverage, which refers to potential cyber-related losses stemming from traditional property and liability policies that were not specifically designed to cover cyber risk.
Lloyd's of London has gone so far as to mandate that all policies placed via the market provide clarity regarding cyber coverage by either excluding or providing affirmative coverage. Since that announcement in 2019, many global insurers have followed suit.
Perhaps following COVID-19, there will be a similar movement towards coverage clarity around viruses and other communicable diseases. Staying on MUTE just won't get the job done.