Pandemic heightens urgency of brokerages and agencies to digitalize | Insurance Business America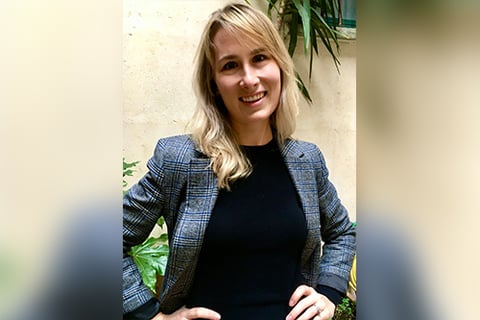 The following is an editorial by Alicja Grzadkowska, senior news editor at Insurance Business. To reach out to Alicja, email her at [email protected]
With the novel coronavirus (COVID-19) now making its way through every continent except Antarctica, businesses where possible, have moved to remote work to align themselves with government measures. In fact, there have been so many people moving to work from home that Microsoft's Teams chat and conferencing app saw a 37.5% jump in its daily users over the course of one week.
In line with social distancing protocols, brokerages and agencies in many countries have moved their employees to work from home while continuing to provide key services to policyholders, many of whom have questions about their business interruption coverage (especially as losses related to BI are forecast to hit $383 billion a month), travel insurance, and other policies. After all, renewal dates don't disappear because of a pandemic.
Nonetheless, some brokers and agents are faring better than others at adopting to this massive change in their day-to-day operations. For instance, some businesses have already had much of their staff working remotely pre-pandemic or have been using digital platforms for years in the lead-up to this crisis, which has put many of their services online so that customers can make important changes using portals. One brokerage told Insurance Business that they've been working to establish their contingency planning for any kind of catastrophe that could put a dent in their regular operations for the last five to 10 years.
On the other hand, another brokerage reported that it started taking stock of the digital tools its staff would need a few months back, when it seemed like this epidemic was becoming a more serious issue. Similar to other regional brokerages and agencies, it has employees working from fairly remote geographic areas who encounter issues with poor internet connections and other connectivity problems – and it's likely not alone in this struggle.
The speed at which brokerages and agencies have transformed into digital hubs has been fast, to say the least. As a client-focused role, brokers often share face-to-face contact with their insureds and even more so in smaller towns or rural regions, where use of digital tools for communication is often not as high as in metropolitan areas. As brokerages and agencies move to social distancing, digital tools become a primary way of keeping in touch with policyholders, providing crucial services, and accessing their management systems.
In the throes of this pandemic, brokerages and agencies have done well to adopt quickly and do the best they can to continue servicing policyholders. But, once the worst of this global health catastrophe is over, businesses that ran into significant hurdles moving to remote working due to lower levels of digitalization should consider where to go from here. With the average score for digital technology adoption coming in at 43% at independent brokerages and agencies in 2019 –1% lower than 2018, according to an annual Applied Systems survey – many businesses clearly have a lot of work to do to upgrade their platforms in this digital direction.
Questions brokerages and agencies might want to ask themselves following this crisis include: What weaknesses did this pandemic expose in their contingency planning and/or general operations? How did clients adapt to digital or phone-only communications and does this show their readiness for moving to digital platforms that they perhaps didn't have or see before? Are there opportunities to introduce mobile or cloud-based platforms to ease both customers' access to their policies and employees' access to their management systems in case of similar situations down the road?
While brokers and agents in natural catastrophe-prone areas would have likely already had to consider how to move their operations quickly if a storm or wildfire was coming their way, the pandemic threat introduces a whole new set of challenges since moving all staff from one office to another is simply not an option during a society-wide lockdown. The need to go digital will also likely not go away after the current pandemic has passed, underscoring the urgency of moving to digitalization if brokers and agents haven't already done so.
And if technology becomes even more ubiquitous in the coming years, as it probably will, the long-term survival of brokerages and agencies is dependent on re-evaluating and evolving their digital readiness now. Indeed, it might be hard to hold on to traditional ways of doing business for much longer.