Should insurers support the billionaire space race? | Insurance Business America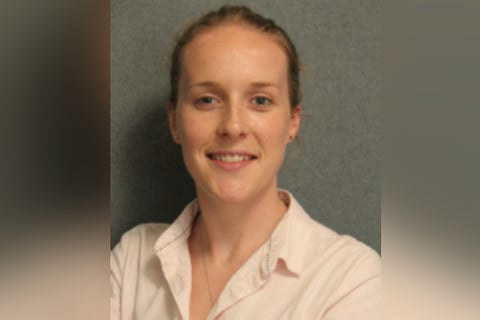 The "billionaire space race" is heating up fast. On July 12, 2021, Richard Branson, founder of the Virgin Group, became the first person to blast into space aboard a supersonic space plane developed by his company Virgin Galactic.
When successfully in outer space, business magnate Branson – known for his theatrics – taped a message while floating around in microgravity, in which he said: "To all you kids out there, I was once a child with a dream, looking up to the stars. Now I'm an adult in a spaceship...If we can do this, just imagine what you can do."
"To all you kids down there..." - @RichardBranson's message from zero gravity. #Unity22

Watch the livestream: https://t.co/5UalYT7Hjb pic.twitter.com/lYXHNsDQcU

— Virgin Galactic (@virgingalactic) July 11, 2021
Just days after Branson's triumph, fellow business juggernaut Jeff Bezos, founder and executive chairman of Amazon, launched into space in the first crewed flight of his rocket ship, New Shephard. The space vessel was built by Bezos' company Blue Origin, with the intention of serving the blooming market for space tourism.
While the idea of space tourism is exciting, I suspect it will never be achievable (in other words, affordable and sustainable) for the masses during my lifetime. That's why the term "billionaire space race" is so apt. Yes, space tourism is being spearheaded by a bunch of multi-billionaires (Branson, Bezos and Tesla's Elon Musk, to name three), but at the same time, the final product really only seems plausible for the ultra-wealthy – at least in the near future.
Critics have slammed commercial space travel for offering "joy rides" for the super wealthy into space. Many have also deemed the actions of Branson, Bezos and Musk (whose company SpaceX is slated to launch its first civilian mission in September 2021) as a vanity project, with little thought to how regularly blasting rockets into space could exacerbate the climate change crisis becoming increasingly apparent on Earth.
Read next: Will Aon and WTW get their Bennifer moment?
Dr. Michael Mann, director of the Earth System Science Center at Pennsylvania State University, told Observer: "Billionaires going on frequent frivolous space journeys sends the wrong message when it comes to the challenge to reduce global carbon emissions. The carbon expenditure for one long-haul plane flight is roughly one to three tons of CO2 per passenger. A rocket launch costs about 200 to 300 tons of CO2, shared by four passengers or so. So, basically, it's 20 to 60 times as much carbon per individual."
Knowing the impact that space tourism could have on our environment, here's my question: Should insurance companies support the "billionaire space race"?
It's a tricky one to figure out. The insurance sector is designed to provide "lift-off" to emerging industries and to support innovation in all its forms – but not at the expense of our planet. At a time when insurers around the world are facing pressure from stakeholders to strive for net zero carbon emissions and divest from heavy pollutant industries, it seems contradictory to then support commercial space travel given the amount of carbon expenditure it involves.
Read more: The corporate day of reckoning - A lesson for the high and mighty
I've seen iterations of this across countless news outlets: "It's one small step for space tourism; one giant problem for our planet." And I'm inclined to agree. The focus at this point in time, should be on figuring out technologies that will help the world to get climate change under control and ensure the future sustainability of our planet. Personally, that is what I believe insurers should prioritize over a few business magnates' sub-orbital tourism missions.
Following his successful space launch, Bezos shared his environmental vision, telling MSNBC: "We need to take all heavy industry, all polluting industry and move it into space, and keep Earth as this beautiful gem of a planet that it is. It's going to take decades and decades to achieve, but you have to start, and big things start with small steps... that's what this sub-orbital tourism mission allows us to do, it allows us to practice over and over."
Back to why it's such a tricky question as to whether insurers should support these space missions. From an environmental, social and governance (ESG) perspective – arguably one of the hottest topics in the insurance business at the moment – space tourism is very problematic.
But could the potential benefits of pushing technological boundaries and creating a better planet Earth in the future outweigh the short-term negative impacts on the environment? That is something that insurers have to figure out.