The cost-of-living crisis – what impact will it have on insurance? | Insurance Business America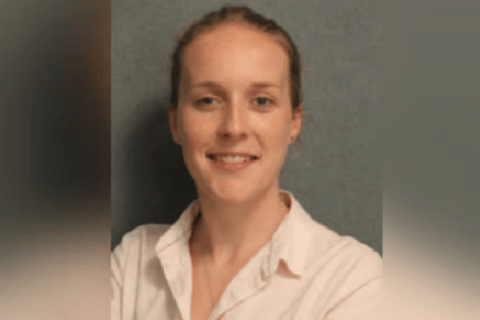 Everyone is feeling the financial squeeze. Around the world, people are struggling to keep up with the cost-of-living and household budgets are under strain due to the rising price of housing, gasoline, energy, and groceries. In the United Kingdom, they are calling it 'the cost-of-living crisis'.
Every market where Insurance Business has a publication experienced significant inflation over the 12-month period from January 2021 to January 2022. In the United Kingdom, where inflation has been deemed a 'crisis', the annual inflation rate increased to 5.5%, the highest reading since March 1992. Meanwhile, in the United States, the Consumer Price Index (CPI) jumped to 7.5%, marking the largest 12-month increase since the 12-month period ending February 1982, and in Canada, the CPI increased by 5.1%, surpassing 5% for the first time since September 1991.
Countries in Asia-Pacific followed similar trends. Over the 12-month period from December 2020 to December 2021, the CPI in Australia rose by 3.5%, with the most significant inflation being felt in new dwelling purchases by owner-occupiers (+4.2%) and automotive fuel (+6.6%). During the same period in New Zealand, the CPI jumped by 5.9%, and in Singapore, the annual inflation rate was 4%.
There are many factors driving inflation worldwide, including the COVID-19 pandemic, recent shocks to the global supply chain, soaring production costs, and Russia's invasion of Ukraine, among other things. And as things stand, the global economy isn't likely to make a quick U-turn in the coming months.
Read next: Sanctions and deglobalisation: What this means for insurers
This could be problematic for the insurance industry. I think it's fair to say the average consumer already resents paying their insurance premiums, but they'll begrudge paying even more when they're struggling to put food on the table for their families, or to fill their cars up with gasoline. As the cost-of-living soars, I think there will be a boom in people looking to shop the insurance market – and they'll have one thing on their minds: price.
Now is when brokers really need to switch on and shout about their value proposition. Yes, a cash-strapped consumer could re-shop their auto insurance by going online and getting a quick quote in a few minutes. But that's not necessarily going to get them the best coverage for their unique needs, or even the best value for their money. Only brokers can deliver that level of customer service consistently in every single transaction.
When every single penny/cent counts – as it does for many families in this challenging economic climate – people start to scrutinise where their money is actually going. While they may have favoured the quick convenience of online insurance shopping in the past, that digital experience could soon turn sour if they have questions about their coverage or how to perhaps save some money in the short-term.
Read more: Why the "flight to quality" is an insult to the insurance industry
The thing about brokers is they can deliver the entire package. They can provide insurance products that are adequate and appropriate for each individual client's needs; they can advocate for clients when the markets are trying to hike prices; they can walk clients through the insurance procurement process and educate as they go along; they can sympathise and put a human spin on a required transaction; and they can do all of that (if they want) via a slick and seamless digital platform.
When consumers shop for price, I think insurance brokers should entertain the conversation and be crystal clear about what the implications might be. It's time to say: 'I know things are tough. We're all going through it. But if you want to save money by reducing your coverage, you're going to have to pay X, Y, Z in the event of a loss.' Finding ways to help people and offering alternative solutions will help to rebuild trust and support for the broker sector. Brokers should use this time wisely with both current and prospective clients.