What I've learned from working in insurance | Insurance Business America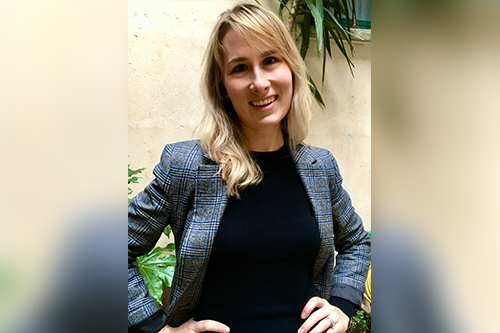 The following is an editorial by Alicja Grzadkowska, former senior news editor at Insurance Business.
Last week, I wrapped up my work at Insurance Business and bid farewell to my team and our parent company Key Media. Over the past three-plus years, I've learned a lot from writing about the insurance industry, and leaving it behind has given me a chance to think about what will stay with me as I move on to new endeavors.
My main challenge when I started at Insurance Business was wrapping my head around the complexities of this sector. While I had a background in business journalism, I had never focused in on the insurance space so intently, and knew very little about it, besides what I gleaned from buying auto and renters' insurance. Suddenly, I was writing articles on personal and commercial lines, as well as reinsurance and all of the other developments that touch this industry – my first two articles were about the aftermath of the 2017-18 US wildfire season, and a tribute to a Canadian insurance leader who had passed away. I had to learn very quickly what all of the terminology meant and how to explain it in an interesting and readable way to our audience, many of whom already had experience in insurance.
I was pleasantly surprised to find out just how open insurance professionals were to helping me personally, as well as the broader public, understand what it is that they do. This proved to be helpful throughout my entire time at Insurance Business since, as some of you can relate, there are many pockets and niches of insurance that you might not stumble upon in the course of your everyday work, yet suddenly have to know a lot about for the benefit of the end reader or customer.
I'm very thankful for all the experts who took time out of their busy days to talk to me about various insurance developments and walk me through their specific areas of focus without any ego or presumption that one should already know all of this. This patient approach is the same one that many professionals bring to their work with buyers of insurance, who, like me, are often not well-versed in insurance products before they suddenly have to buy coverage.
Another lesson I learned is how much activity is actually going on in this sector that you may not expect, looking from the outside in. I've never been short of stories to write about, particularly because many events end up having some (or a lot of) significance for this industry – from the grounding of Boeing planes back in 2019, to the NotPetya hack and the recent crisis in the Suez Canal, not to mention the pandemic, which has had reverberations on essentially every line of coverage in some way.
Read more: Suez Canal blockage: Key questions answered
Besides having a lot to write about based on current events, there's also been a lot to discover in the insurance world. I once spoke to an underwriter working in the entertainment insurance space who, as part of their job, had to review scripts for upcoming movies and learn about all of the other details associated with a film production to understand what coverages the company needed to buy. In fact, tons of the professionals I've interviewed have such unique insight on their industries of focus, from cannabis dispensaries and social influencers, to contractors and museums. In turn, while I too have often received the standard comments on my job from those outside of the industry, that it must be a boring one to write about, I quickly realized for myself that this was far from the case (and made sure to let doubters know the same).
In the same vein, my third main 'lesson learned' is that the insurance industry is always evolving and trying to better itself to meet the needs of its clients. Sometimes, that evolution might not be as fast as people would like, but if the last year has taught us anything, it's that insurance companies are able to adapt to fast-changing circumstances, and do so successfully.
Moreover, on the diversity and inclusion front, the events of 2020 and earlier have shined a spotlight on how much the industry needs to evolve to better reflect the societies in which it works. While there's tons of work still to be done here, as many leaders continue to point out, there have also been more discussions than perhaps ever before on how to ensure that people from all backgrounds are represented and supported. I hope that this continues to be a focus for the industry and that leaders make it a priority for their organizations, since it can only serve to upend the industry's often outdated image, of being dominated by one demographic, to show that it's listening and changing.
Before I go, I'd like to say 'thank you' to all of the readers who have supported my work during this time, as well as my team at Insurance Business, who patiently explained industry jargon to me over and over again, helped my articles be the best that they could be, and made the last three years feel like no time at all.