Here's how the auto insurance industry can prepare for driverless cars | Insurance Business America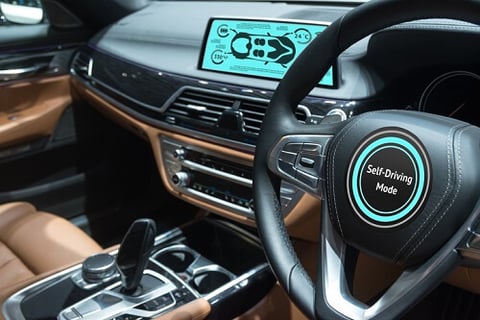 Two industry experts have weighed in on the issue of driverless cars, saying that the auto insurance industry can adapt to this highly disruptive technology.
Research and computer modeling conducted by
Accenture
and the Stevens Institute of Technology projected that by the year 2035, as many as 23 million fully-autonomous vehicles will be travelling US highways, out of the roughly 250 million total cars and trucks registered in the country.
"We believe that most fully autonomous vehicles will not be owned by individuals, but by auto manufacturers such as General Motors, by technology companies such as Google and Apple, and by other service providers such as ride-sharing services," said Accenture executives John Cusano and Michael Costonis.
Cusano and Costonis – a financial services management consulting senior managing director and global insurance practice lead, respectively – shared their thoughts on how driverless cars would affect the insurance industry, and how insurers should respond, in an opinion piece on
Harvard Business Review
.
Both experts agree that because the auto insurance industry is all about covering for privately owned vehicles, insurers have every reason to be concerned about their future growth and productivity. They explained that with fewer individual owners due to manufacturers and tech companies taking responsibility for their own autonomous cars, there could be lower overall premiums in the near future. Cusano and Costonis also pointed out that since as many as 94% of collisions are attributed to human error, "the number and severity of accidents and insurance claims will drop, also leading to lower premiums."
Based on Accenture's forecast, the two project that the drop in individual premiums will begin in 2026 as more autonomous vehicles hit the street. Insurers could experience a $25 billion loss by 2035 as a result.
Despite all this, Cusano and Costonis said that auto insurers have time on their side – the shift to fully driverless vehicles will be gradual.
Until true autonomous vehicles (that do not require any manual control or intervention) are developed, Cusano and Costonis said that insurers can find new sources of revenue. The areas of cyber security, product liability, and infrastructure insurance can be great market alternatives for auto insurers, especially since driverless cars are sure to run into related risks.
The two also suggested four key steps that insurers can take now in preparation of a driverless future:
Build expertise in big data and analytics: insurers need to be able to control data generated by automated vehicles and the systems that support them.
Develop the needed actuarial framework and models: insurers should be utilizing advanced actuarial and modeling techniques as cars add more autonomous features.
Explore the partner ecosystem: insurers should collaborate with automakers, communication and software developers, the government, and so on.
Think of new business models: insurers need to be able to transform themselves into large commercial insurers writing policies on a small number of very large risks.
"Change is inevitable for auto insurers, but the change can be positive," Cusano and Costonis concluded. "Insurers that vigorously pursue the short- and medium-term opportunities presented by cyber insurance, product liability insurance, and infrastructure insurance – while making careful strategic decisions about their partner ecosystems, operating models, and value propositions – are most likely to thrive in a driverless environment."
Related stories:
Self-driving bus crash attributed to human error
Will technology really hit brokers?