Liberty Mutual forms partnership for autonomous truck safety | Insurance Business America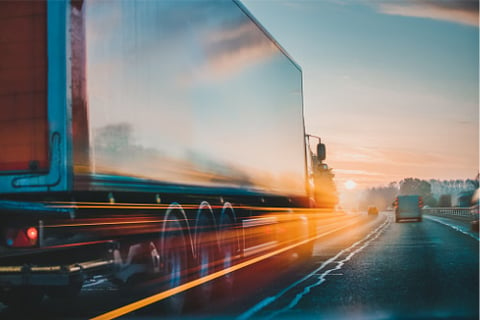 Liberty Mutual Insurance, one of the world's largest property and casualty insurers, has partnered with self-driving tech firm TuSimple to assess the comparative safety of autonomous trucks.
TuSimple and Liberty Mutual will work together to study how autonomous technologies perform compared to the same types of trucks controlled by human drivers.
"We believe the benefits of autonomous vehicles are powerful and will play a vital role in reducing the number of truck-related fatalities in the future," said Jim Mullen, chief administrative and legal officer at TuSimple. "Given most accidents are caused by distracted, impaired and fatigued driving – factors that are eliminated by autonomous trucks – we expect the data to reveal significant safety advantages when TuSimple's autonomous driving technology is applied."
"We are excited to leverage our vast experience in safety and risk management to support the continued rollout and scale of cutting-edge technologies in the trucking and logistics industry," said David Blessing, Liberty Mutual's chief underwriting officer for new mobility. "This collaboration with TuSimple will advance our ongoing efforts to develop custom insurance solutions for companies operating autonomous vehicle fleets, today and in the future."
Read more: Autonomous vehicle market expected to exceed $202 billion by 2030
Currently, TuSimple's Autonomous Freight Network operates a fleet of 50 L4 autonomous trucks in the states of Arizona, New Mexico and Texas. TuSimple transports freight for companies including UPS, U.S. Express, and Berkshire Hathaway's McLane Company. It plans to expand the Autonomous Freight Network coast to coast by 2024.