Lytx: Equipping fleets for success with video-based telematics | Insurance Business America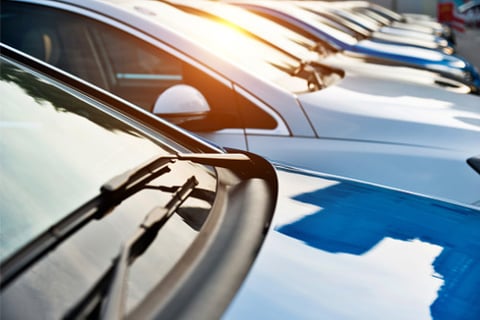 Video-based telematics solutions have quickly grown into an essential tool for managing and operating fleet-focused businesses. Over the past decade, commercial fleet telematics systems have evolved from sharing simple vehicle location information to offering a pipeline of data that provides a wealth of information about both the vehicle and its operator – all traveling over a high-speed wireless network or cellular connections.
These solutions not only provide fleet operators with essential insights into where their vehicles are, how they're being driven, and how well they're maintained, but they also help fleets to improve driver safety and business productivity. When tied in with insurance, fleet telematics solutions can translate into premium savings for good driving behavior and proper fleet management.
Find out more: Learn everything you need to know about Lytx's fleet management solutions here
Video-based telematics solutions can also play a critical role in proving liability should a fleet vehicle be involved in a collision. Trevor Schmidt, Channel Sales Director at Lytx, a California-based technology company that designs, manufactures and sells video telematics products to commercial and public-sector fleets, explained: "The majority of collision videos Lytx captures involving a commercial and non-commercial vehicle exonerate the driver and fleet from being the cause of the collision. In the event a driver is at fault, the video gives the fleet the insight required to resolve claims and help reduce or avoid costs associated with litigation."
With Lytx's collision capture technology - which you can learn more about by downloading this free whitepaper - fleets can access video footage as soon as a driver reports they've been in a collision. The fleet simply logs into a web-based Lytx user interface, through which they can access the video, download it, and send it on to anyone they need to start their collision protocol. The Lytx user can also select the live view option on the camera and see in real time what's happening around the vehicle.
"The video is available on demand quickly after a collision occurs which helps fleets to efficiently and quickly respond," Schmidt added.
Fleet operators can also use video-based telematics to become "better risks" in the eyes of commercial transportation insurance underwriters. Schmidt explained: "Having a video event of every claim for every vehicle under policy is a huge benefit in claim exonerations management. The Lytx artificial intelligence driven video telematics suite also provides insureds the ability to proactively bend the loss curve in their favor by alerting drivers in real time to risk factors inside and outside the vehicle and enabling drivers to correct their behavior in real time.
"Additionally, the Lytx coaching platform provides fleets with human-reviewed video clips of risky driving and safety policy violations, which gives managers an opportunity to coach their drivers. Behaviors such as fatigue, distraction, aggressive driving, cell phone usage, following distance and speeding are only some of the leading indicators Lytx captures of a driver that may get into a future collision."
The results speak for themselves. Lytx's clients have reported about a 40% reduction on average in the frequency of risky events triggered by a fleet in just the first year of video telematics deployment, which typically extends to a 45-80% reduction in claim costs over a four-five year period. The technology firm says this has enabled fleets to dramatically cut down their claims frequency by reducing or eliminating risky behaviors that could potentially cause collisions.
As more and more fleet operators start to understand the benefits of video-based telematics solutions – both in terms of positive safety improvement and operational impacts - these solutions present a prime growth area for commercial insurance agents and brokers.
"Agents and brokers are the first people a fleet turns to when they're evaluating Lytx," Schmidt noted. "Fleets look to their agent or broker as the experts on in-cab technology and expect them to take part in the due diligence process of selecting the right vendor for their fleet safety needs. Lytx is a recommended vendor by over 50 brokerages, captive management companies, and insurance carriers because they've seen first-hand the impact Lytx can have on reducing claims frequency and exonerating their insured fleets and drivers from false claims."
To learn more about how telematics will play a differentiating role in the standard of fleet-management solutions, you can download this free whitepaper from Lytx.