Oh, deer! Cost of wildlife-auto collision claims rising | Insurance Business America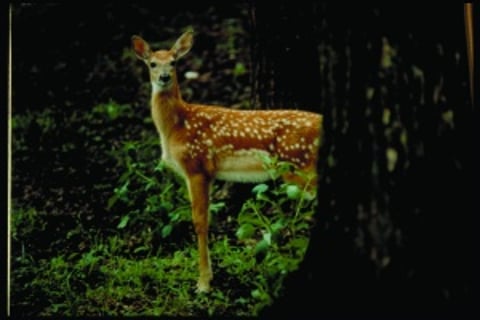 This fall, America's biggest expense may not be on leaf blowers or pumpkin pie. According to a report from the Insurance Information Institute (III), fall is peak season for deer-vehicle collisions, and claims costs have increased to an average $3,414 in 2013—a 3.3% increase from last year.
For producers, that means advising clients on everything from safe driving techniques to adequate automobile coverage.
"Perhaps the most important message for agents and brokers is to convey to their clients how optional comprehensive insurance works so that they can make an educated decision about whether or not to drop coverage on an older car," said III Vice President Loretta Worters. "The other important message is to explain to them what the average cost of a deer claim is. They may not realize how expensive it can be."
In states like Montana, which is second in the nation for deer-vehicle collisions, this message is old hat for insurance producers.
"We advise people…on animal claims and comprehensive plans, [but] they make their own decisions about how much of a deductible they can afford," said Roberta Knapp, owner of Helena-based Knapp Insurance. "We always advise customers about safe driving, but animal impacts often cannot be avoided."
Instead, Knapp says producers can help clients by advising them first on protecting their vehicles in the event of an animal collision, and then helping them find the proper insurance coverage for those protections.
"Deer hit at 75 miles per hour on the highway cause a lot more damage than those hit near town or on rural backroads, and lots of truck owners are installing animal guards on their vehicles for just this reason," she said. "However, people need to remember that those animal guard installations are excess equipment on the vehicle and need to be insured as such."
The increase in claims costs for deer-vehicle collisions is thought, at least in part, to reflect increasing repair costs. According to a 2013 CarMD Vehicle Health Index study, the average auto repair cost rose 10% for the first time in six years. Meanwhile, part prices went up 6% and labor charges rose 17%.
The III recommends that producers remind clients that deer often move in groups, and one deer sighting may mean there are more in the vicinity. Drivers should also use high beam headlights at night to better illuminate the eyes of any deer near the roadway.