State Farm blamed for suspect car repairs in horrific accident | Insurance Business America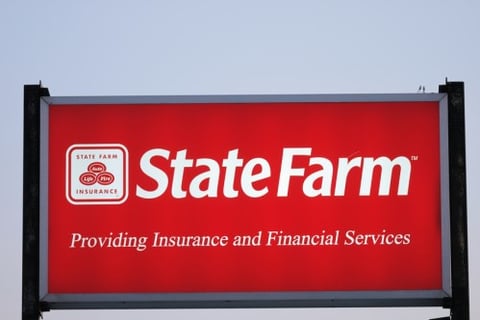 State Farm
Auto Insurance has been slapped with a federal lawsuit for its supposed involvement in a defective car repair which allegedly contributed to a horrific accident.
The insurer has been accused of "forcing" a car repairer to cut corners and costs by using an untested adhesive to replace the hail-damaged steel roof of a used 2010 Honda Fit. The lawsuit blames the suspect car repair for the crushing and burning of the car owners when the vehicle was struck in a collision.
Celebrate excellence in insurance. Nominate a worthy colleague for the Insurance Business Awards!
"State Farm secretly and covertly plays Russian Roulette with its customers and the public by forcing body shops to choose their profits over the safety of the motoring public," said Dallas attorney Todd Tracy who represents complainants Matthew and Marcia Seebachan.
Tracy added: "State Farm sells auto insurance. They are not in the business of designing vehicles, or testing vehicles, or repairing vehicles. And their adjusters are certainly not professional automotive engineers with an expertise in designing vehicles that provide crashworthiness protection to prevent serious injuries. No insurance company should ever dictate to a collision center how to repair a vehicle. Such coercion jeopardizes public safety on the nation's highways."
The federal lawsuit accuses State Farm of forcing John Eagle Collision Center "to use glue instead of welds and the shoddy and substandard repair work turned Matthew and Marcia Seebachan's Honda into a bonfire." The pair were not alerted of the hail-damage body work before they bought the car four months before the accident.
The plaintiffs say the safety cage of their car collapsed during an accident in December 2013 and the roof of the car separated where it had been glued with 3M 8115 adhesive rather than being welded at 104 spots as specified by Honda. The couple was crushed and the car set on fire, leaving Matthew Seebachan trapped conscious behind the steering wheel while his body burned.
The body shop director for John Eagle Collision Center admitted under oath that the business violated the 2009-2013 Honda Fit Body Repair Manual when it used glue to replace the roof. He claimed the collision center was constructed to act in contrary to original equipment manufacturer (OEM) instructions by State Farm, but so far there has been no evidence to corroborate this.
Repairer Driven News, a publication for the Society of Collision Repair Specialists, reported that State Farm and
Allstate
representatives did not support the idea that OEM instructions are always the standard of care, at the Collision Industry Conference and NACE MSO Symposium for collision repair industry executives. State Farm claims director Russ Hoffbauer said: "We don't consider [OEM's] Gospel."
Related stories:
State Farm sues Apple
Insurance giant ups state auto coverage rates again