Telematics "a total game changer" for auto insurers | Insurance Business America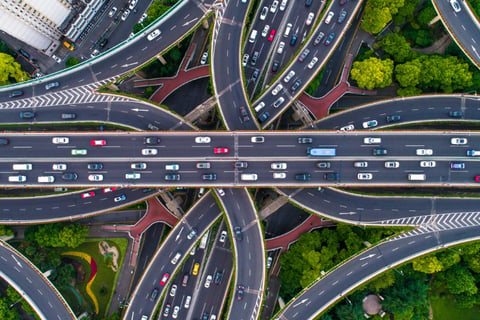 In the 1967 film The Graduate, the one word of advice offered to our young college graduate was – one word, are you listening? – "plastics."
Today, if someone wanted to give a young Dustin Hoffman some advice about what's going to be big in in the insurance industry, that famous scene might go more like this: "telematics."
"I believe telematics is a total game changer for the future of the auto insurance industry," said Gina Minick, director of product at Arity, a Chicago-based mobility data and analytics company.
"While traditional telematic programs will continue to provide value to consumers for years, the key is getting telematics data at scale to meet consumers where they already are. I believe we can do this by creating strong partnerships and even better consumer experiences."
Minick was speaking at Reuters Events' The Future of Insurance USA, a virtual conference that brought together thought leaders from insurance and other affiliated industries.
After experiencing a year like no other, it was not surprising to hear that everyone who came out for the virtual event was looking forward and firmly focused on how to leverage emerging technology to create better outcomes for the insurance industry and its customers.
During her presentation exploring the insurance landscape of the future, Minick did what people in the data analytics business do: she crunched the numbers to see where the future of auto insurance is going.
The answer is likely sitting in your pocket right now.
"Everyone has a smartphone with several apps on them, and we're seeing positive traction in using mobile apps and embedded technology to collect driving data and really offer value in those experiences," Minick said.
For instance, in 2019, surveys of consumers found that somewhere between 30% and 40% were comfortable with sharing their driving and location data with insurers.
"But then we ran the survey again in 2020, and we saw a drastic increase in consumer acceptance, up to 50%," Minick said. "So, this tells us there's a great opportunity to use telematics data to connect with consumers via telematics programs."
With only 6% of Americans currently enrolled in an insurance telematics program, the amount of telematics data out there isn't large enough to meet the increasing demand among insurers for it. However, Minick noted that increased marketing by insurers about telematics programs is making an impact on that number.
Meanwhile, she said, about 81% of Americans carry a smartphone with apps that collect GPS data to maximize their functionality for users, and there is a lot of opportunity out there for insurance companies to partner up with these companies and capture the kind of predictive analytics that once took years for companies to build up.
"We can leverage apps that collect data that's already out there," Minick said. "We can learn about driving behavior before a consumer even begins to start shopping for auto insurance."
Jonathan Matus, founder and CEO of San Francisco-based Zendrive, echoed Minick's excitement about the potential opportunities for better analytics in auto insurance, and he credited the pandemic for accelerating already existing trends that encourage its adoption.
"The COVID pandemic really changed how auto insurers and their consumers build relationships and how they interact," he said.
"For instance, for the first time, digital channels are more important than direct broker channels. This is kind of obvious, when you are sitting at home and you need to renew your insurance but you can't meet your agent, you go online."
The pandemic also had an impact in the sense that consumers feeling the financial fallout of it were much more open to new ways of consuming insurance, leading to increases in usage-based insurance policies, by as much as 55%.
There were also the changes in driving behaviors because of the pandemic. Despite stay-at-home orders and remote working drastically cutting down on the total number of miles driven, collisions per every million miles increased by 63% last year – "a scary trend we hoped to see reversed," Matus said.
It's anyone's guess if the trends that were seen during 2020 will reverse or continue to be experienced as life returns to normal for most people. But one takeaway from the experience that Matus thinks insurers should keep in mind is that, thanks to increased data analytics, traditional risk factors like age, zip code and driving history are no longer as relevant in predicting driving behaviors.
"Consumer and driving behaviors are changing very rapidly," he said.
"Even the best of the traditional models only produce about 2-4x lift whereas if you're using the new risk factors… you can get somewhere between 10-35x lift compared to those traditional models. That's a very meaningful opportunity for insurers to fulfil the needs of consumers through a digital channel, but also to improve their underlying financial results."