Building your business in the construction space | Insurance Business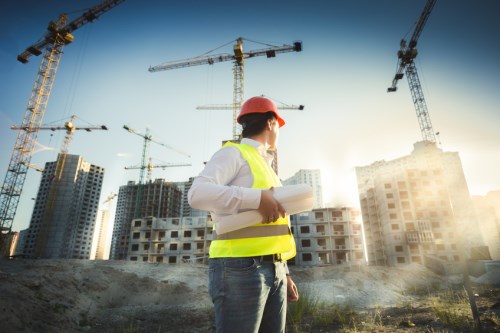 The US construction industry is currently experiencing strong growth. Projects are being funded, jobs are being created, and the sector as a whole feels like a good place to be. Agents who work in the construction space have a great opportunity to grow their book of business and boost their bottom line. But in an industry that's subject to constant rule and regulation changes, agents have to be proactive and stay on top of the latest trends.
"While there is ample insurance capacity in the market, when placing coverage on an individual risk basis, there are a lot of bids and costs associated with securing coverage options on each project," explains Ben Beauvais,
Ironshore
's global construction practice leader. "For relatively similar exposures, we see successful brokers using vehicles like Master Builders Risk Programs. Brokers use rolling wrap-up solutions and supplement their owner clients with standalone coverage to supplement contractor coverage to fill any gaps."
These types of products provide a level of predetermined pricing that allows clients, both owners and contractors, to bid projects with cost certainties. This provides efficiencies for all sides of the transaction.
Although building successful partnerships is a possibility for conscientious brokers, construction is an industry that has many unique coverage challenges.
"Contractors and owners both need to ensure their liability and professional interest are protected in a construction project, and each has unique coverage, depending on the program and project delivery vehicles," Beauvais says. "Designbid- build projects require different professional coverage from design-build or integrated project delivery. Also, wind- or catastrophe-exposed projects require specialized builder's risk coverage to satisfy a lender's requirements."
The end use of the project is also important. Will a building be converted into condos within the statute period, and where is the project is located? Does the owner know this at the project outset? What if they receive a premium offer from an outside person to purchase the project while it's under construction?
These are all serious questions that every project leader needs to consider – each answer will impact their risk exposure. Inadequate solutions could leave clients unprotected.
Compliance and labor challenges
Changing regulations, rules and business risks are inherent in all sectors of the economy, but construction is under particular scrutiny. Beauvais believes construction firms must assume some of the risk outside of traditional insurance solutions.
"To mitigate unexpected loss and expenses, many firms employ in-house or third-party firms to avoid compliance issues," Beauvais says. "Often regulatory risk is best mitigated by proactive clients and documentation designed to minimize unexpected delays."
Beauvais has noticed the need for brokers to adopt more of an enterprise risk approach to construction projects. "Brokers need to be able to understand their client's view of a project through their experience of prior claims and industry trends," he says. "Brokers should make sure the client is aware of document retention services and third-party project management firms that can streamline their process. Brokers have the opportunity to become more of a project consultant and less of a transactional insurance agent."
Thomas Blanquez, business development director at Quirk & Company, has noticed a sharp increase in admitted carriers entering the space and "gobbling up anything they can get their hands on, especially business that had traditionally been surplus lines.
"Agents who work with construction divisions of insurance carriers are writing a lot of premiums right now," Blanquez says. "The rates are very low for the exposures that are out there, so it's a good time for insurers to buy insurance for very competitive prices. It's a buyer's market; there is fierce competition, and rates are very low. Admitted players are coming into the space very aggressively."
There's currently a shortage of skilled labor in the construction industry, and this is something that Luis A. Vázquez, president of Quirk & Company, believes could lead to more accidents and ultimately an increase in workers' comp claims and rates, so it's an issue that brokers and agents should be looking at closely.
"The increased use of subcontractors is another thing that agents need to start thinking about," Vázquez says. "You have to understand all of the coverage forms and how each carrier handles certain scenarios.
The price may be low, but that doesn't mean you're getting all of the coverage you need to have a solid insurance program."
In order to differentiate themselves from the crowd and grow their business, Vázquez believes that agents need to shift their focus away from price. "We've conditioned our client base to think of price as a top priority, so our agents are driven by price," he says.
"For brokers, the priorities should be knowing their coverage and forms and understanding the contract in order to satisfy all of the requirements. Brokers should engage their clients – ask for as much information as possible, get access to contracts, and talk to safety officers. Understand your client's business to be able to successfully create situations that are beneficial to everybody."
Expert advice
In the last few years, as the economy has recovered from the housing bust, the US has experienced a significant increase in residential construction – growth rates have been in the low double digits. As a result, a lot more contractors are coming back into the market.
"That represents a challenge for agents, because carriers want to see continuity in insurance coverage," explains Christopher P. Clinton
,
chief marketing officer at Norman-Spencer Agency. "So, to find coverage for those contractors who took their business down, agents need to find an understanding carrier who will make an exception to this requirement."
The commercial construction space is also experiencing strong growth; however, agents in this sector are having to get used to a different type of language: contract language.
"The language is much more complicated these days," Clinton says. "Making sure you really understand the contract and paying attention to the key areas of the contract is a necessity. Is your form a true occurrence form, or is it a modified contract? Agents need to get familiar with the new, complicated language."
Clinton believes that to achieve true success in the construction space, agents should invest time in getting to know their clients. "Visit the job site to see how well it's run," he says. "Investigate the work the client has done in the past, and find out what work they want to do in the future. They may plan to get into something that the underwriter didn't account for when creating the policy. Really understand the present and future of the company.
Where do they get their employees, what are their screening requirements, who is going be driving the business? Knowing how the business operates is key for agents."
Clinton also strongly recommends that agents investigate the online presence of any potential client. Go to their website, check their social media and dig a little deeper on popular search engines.
"Social media isn't just for regular people – underwriters use social media to evaluate risk," Clinton says. "You want to make sure there are no discrepancies online. If you find anything that concerns you, talk to the client and fix the problem before you approach a carrier and submit an application."