Environmental coverage for contractors is booming | Insurance Business America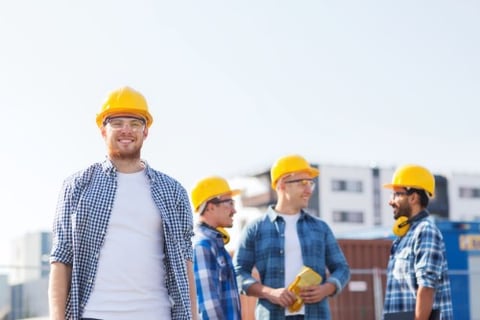 You want a growth market? Who doesn't?
Bill Pritchard, founder and owner of
Beacon Hill Associates
, a wholesale insurance firm and program administrator specializing in environmental coverage throughout the US, said there is huge growth in environmental coverage requirements for non-environmental contractors.
"We are seeing more growth in the non-environmental contractor space than probably anywhere else, and that is coming from contractual requirements from larger contractors and larger vendors hiring those contractors and realizing there is the potential for subcontractors causing pollution problems and so they want to be protected for it. We used to see occasional project requests for coverage and now we see them every day."
He said virtually any subcontractor on a big job is going to be required to carry
environmental coverage
, including artisan contractors, roofers, electricians and fiber optic contractors. "Some of these guys, you can't imagine how they would have a pollution exposure but they do because of what their operations can impact.
"The fiber optic guy could hit asbestos and not know it and disturb it, and so he is pulled into that. someone could break a sewer line, or he could exacerbate contamination that is already in the ground and move it from one place to another without even knowing it, but if he moved it or disturbed it, he is responsible for it without knowing anything about it in advance. We are seeing a huge uptick in those kinds of people needing coverage."
Pritchard said coverage for contractors is more affordable than ever. When he started Beacon Hill in 1990, he said an asbestos abatement company would pay a minimum of $100,000 for GL and another $100,000 a year if they wanted contractor's pollution coverage. "Today, that same contractor would probably pay $10,000 total, not $200,000. There is a faulty perception about how expensive this coverage is and about how difficult it is to obtain. Those thoughts are out of date. Coverage today is absolutely affordable."
Samantha Longo, a broker with wholesale brokerage
Worldwide Facilities
agreed. "One area we see it required more and more is by contractors. We see that all the time with environmental and non-environmental contractors being required to carry contractor pollution coverage. If you are working on a project of any size you are required to carry it. Obviously this is the case if you are in asbestos or sewer, but we even see it on electrical, and that is pretty easy to place. There are so many markets, so much capacity, it is very competitive today," she said.