Environmental insurance: Looking ahead at 2014 | Insurance Business America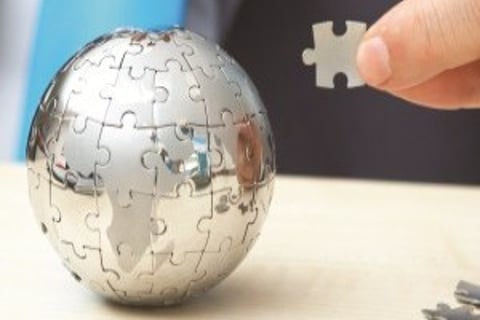 The standard take on environmental insurance is that companies only purchase it when required, making it a niche product without a lot of payoff for producers. However, as more companies start to understand their emerging risks—and as environmental-related coverage under general liability policies remains in a state of flux—coverage purchases will likely expand.
In preparation for a new year, Insurance Business spoke with Stacy Brown, president and managing partner of Freberg Environmental Inc. in Denver, about some new trends to look for in 2014.
Emerging risks
Environmental exposures change with knowledge, and as the consequences of new chemicals and industrial processes emerge, policies adapt to cover those risks.
Brown, who has a 20-year background in environmental consulting and insurance, said environmental insurance isn't unique in its continual response to outside developments, but Freberg's appetite for coverage is "dynamic" and its underwriting behavior dependent on new liabilities. Looking ahead, he sees a couple of emerging risks that might affect coverage in the future.
"Climate change is definitely an emerging risk," Brown said. "It's difficult to tell where it's heading, but I would not be surprised if sometime in the near future, it affects us from an underwriting perspective. It will be interesting to see what happens."
Brown also said there are "certainly signs" that pollution from nanotechnology is coming on the scene.
Currently, the industry appears undecided on the level of risk—and whether it constitutes an environmental or product liability—but several environmental reports suggest nanoparticles could pose a threat if released into soil or groundwater.
New markets
The continued recovery of the US economy, particularly in the real estate and manufacturing sectors, means greater sales for environmental carriers and the producers appointed with them.
"We're seeing a lot of activity related to real estate transactions," Brown noted. "During the economic downturn real estate developers remained on the sidelines, but in the past 12 to 18 months, many real estate firms have reentered the marketplace, purchasing buildings and redeveloping land."
This isn't only related to contractually required insurance either, Brown noted. Thanks to greater demand and more numerous projects, "perhaps [construction firms] feel they have more funds to spend on coverages that aren't always mandatory."
Brown believes small businesses in particular are experiencing large gaps in coverage related to environmental risk.
"I would say that smaller firms tend to not have the level of sophistication that larger firms do, and in my view, smaller firms can have every bit of an environmental exposure as a larger firm can," he said. "In some cases, small firms have very large claims related to environmental incidents."
Lines set for take-off
As more construction firms reenter the environmental insurance space, Brown says attendant policies like contractor pollution liability are set to take off in the upcoming months.
"Contractor pollution liability insurance is very much an emerging market for us currently," he said. "I think previously, a lot of companies went bare because of the economic downturn or they purchased coverage on a project-specific basis only."
Lender liability is also on the rise as banks start to finance more construction projects and are left with the possibility of inheriting the property on a loan default, including any pollution conditions, for which the lender would then assume responsibility.
Regulation to watch
The environmental insurance space is particularly responsive to any state or government regulation, and as such, Brown says Freberg is "always on the lookout for changes to regulation or new regulation coming up." The changes give the company a chance to write new business and to steer away from risks that may cause undue exposure.
One thing Brown sees on the horizon this year is the Environmental Protection Agency's consideration of lead-based paint in public and commercial projects.
"There is continued regulation around lead-based paint," Brown said. "In the past, it was stringently regulated in habitational settings, and now there's a change underfoot where they're beginning to consider the regulation of lead-based paint in commercial buildings."
If approved, the regulation would expand the existing Lead Paint Renovation and Repair and Painting rule. The EPA estimates the change would likely regulate renovation, repair and painting activities in both public and commercial construction projects.
The rule is currently listed on the EPA's regulatory agenda for next July.