Falls from heights represent 30% of Nationwide's construction claim payments | Insurance Business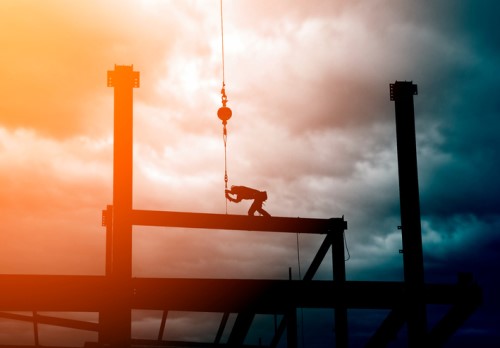 Nationwide has revealed a significant portion of construction claims it has handled recently have involved falls from elevated surfaces.
The report comes as the Occupational Safety and Health Administration (OSHA) is set to launch the national campaign "Stand-Down To Prevent Falls in Construction," which runs from May 7 to 11.
In a company release, the insurer said it had processed over 10,000 workers' compensation claims due to construction-related accidents over the past five years. Of that number, 30% of claims were related to injuries resulting from falls at elevated heights.
Nationwide's data also indicated that injuries related to falls from elevated surfaces are more severe than other injury claims because the accidents result in:
More time away from work
Damage to multiple body parts
Short- and long-term disability leave
"Construction employees work hard every day in environments that are often dangerous," commented Nationwide vice-president of construction Linda Stueber. "Our data shows that falls from elevated surfaces can often lead to serious and costly worker injuries, so it's crucial for construction companies and their workers to implement regular safety training — and put that training to practice."
In an effort to reduce fall injuries, Nationwide has been providing safety awareness and training to thousands of construction workers over the past few years through its Nationwide Loss Control Services program. The program is one of the supporters of the upcoming "Stand-Down To Prevent Falls in Construction" campaign.
Related stories: