Geographical challenges in the contractors insurance sector | Insurance Business America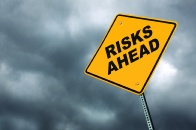 By Samantha Wright
Working in the contractors insurance sector is a balancing act.
"The main challenge is ensuring the continued delivery of meaningful insurance coverages for existing and new exposures such as privacy, while also providing value added environmental, health and safety services to our clients that are meaningful, and help them manage their risks and exposures more effectively," said William P. Hazelton, Division President, ACE Construction & Environmental.
This can be easier said than done, depending on the political climate and regulations in individual states.
For example, obtaining proper contractors insurance for operations being performed in New York City and New York State is problematic due to sections of the New York Labor Law, establishing that a building owner and general contractor can be held fully responsible for an injured worker's accident and the injuries sustained in that accident, even though their actions did not directly cause the accident.
As detailed in a 2012 white paper published by Willis, Labor Law Section 240(1) imposes absolute liability on owners and general contractors, regardless of the comparative fault of the plaintiff.
Section 241(6), meanwhile, imposes the ultimate responsibility for compliance with all statutory duties upon owners, contractors and their agents. If subcontractors are retained to perform the actual work, the owner and its agents will nonetheless be found vicariously liable, even if it did not directly control the means or methods of the work.
While intended to provide added protections for injured workers, the laws are burdensome for project owners and general contractors. "Contracting clients continue to express considerable concern over securing insurance programs with suitable deductibles on general liability policies, as well as obtaining lead umbrella and excess insurance," Hazelton said.
Texas, meanwhile, is at the opposite end of the spectrum. Unlike every other state in the union, it does not even require employers to carry workers compensation insurance policies in most cases. This means that insurance companies in the Lone Star State have to work extra hard to promote the value of the coverage to their clients, said
Texas Mutual
Vice President of Underwriting Jeff Lentz.