Keeping good records vital in wake of high rates of equipment theft | Insurance Business America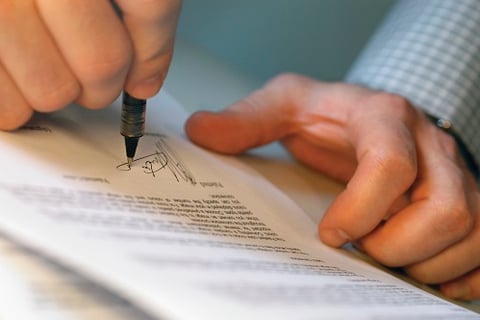 Heavy equipment theft was down 7% last year, but recovery of stolen construction equipment continues to lag, a new report from the National Insurance Crime Bureau shows. The report, released Thursday, highlights the need for better information management by the nation's construction companies.
Frank Scafidi, director of public affairs for the NICB, said it is largely up to producers who service construction clients to carry this message home to their clients.
"I think the important thing in all of this is to reinforce to agents and brokers to keep hammering home to their policyholders the importance of maintaining good records," Scafidi told Insurance Business.
This involves keeping detailed archives of photos and lists of PIN and serial numbers for each piece of equipment. Producers should also recommend marking heavy equipment with a unique logo or number and logging that away in company records.
Scafidi said the area where most businesses drop the ball is differentiating between important identifying numbers listed on valuable heavy equipment.
"Know the difference between a piece of equipment's product identification number (PIN) and its serial number," he advised. "The PIN is the most important and helps law enforcement more accurately identify a stolen item."
Making that distinction could mean the difference between recovering a piece of stolen equipment and never seeing it again. Currently, just 20% of stolen equipment is found, the NICB found.
Texas- and North Carolina-based producers should be especially vigilant, as thefts in these two states topped the 1,000 mark last year. Florida, California and Georgia rounded out the top five states for heavy equipment theft.
Nationwide, businesses that rely on John Deere equipment are especially at risk, with 2,362 thefts last year. Products from Kubota Tractor Corp. and Bobcat are also frequently reported stolen.
Loaders account for 18% of equipment stolen and therefore should be guarded especially closely. Skid steers, backhoes and wheel loaders are the most commonly-stolen forms of loaders.
The report comes on the heels of a construction boom, driven largely by the recovering US economy and the expansion of new gas and oil refineries in the Midwest and Texas. The NICB commented that the concentration of equipment around oil fields could be "attractive to thieves."