Leading brokers reveal what to look for when choosing a construction insurance provider | Insurance Business America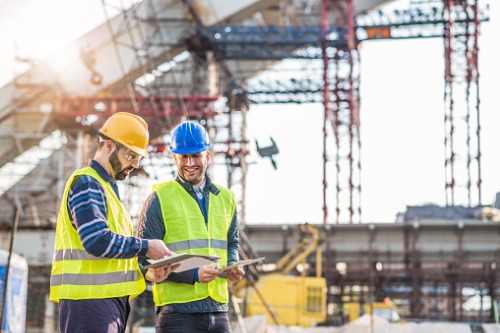 Success in the construction insurance marketplace requires two very simple things: building relationships and going all in.
Watch now: View the full construction insurance discussion
During an online forum hosted by Insurance Business, an expert panel agreed on those fundamentals and discussed their go-to insurers and where they stand on the MGA vs. insurer debate, while also providing insights into how they make the construction insurance market work for them.
The experts included Mary Grandy, senior vice president of commercial insurance at EPIC Insurance Brokers and Consultants; Todd Jackson, senior vice president, Bolton and Co.; Mike Gorham, executive vice president at Brown and Brown; and, for the MGA and wholesale perspective, Brian Harrold, wholesale team leader at Norman Spencer Agency.
When asked what aspects he considers when selecting an insurance partner, Gorham replied: "Longevity."
"We're not looking to place our clients in the hands of somebody who wants to dip their toe in the construction market," he said. "All construction companies need the same coverages. The question is – who's going to be there long-term, who has the capital and wherewithal to handle the market cycles? It's not going to be: in one year and out the next, and then we're looking to replace over and over again."
Jackson and Grandy agreed.
"For those of us that have been in the business for a while, we've seen carriers come and go in the marketplace and kind of wreak havoc," Jackson said.
"The partnership you establish with your team to help secure the right coverage is key," Grandy added.
And the perspective remained the same for MGAs and wholesalers. Harrold said, much of the time, Norman Spencer will place business with the underwriter and carrier they have relationships with, ensuring they are comfortable with the forms and terms and conditions they provide.
"By the time a risk comes to us, it's also important that we understand the need of a particular contractor and that our underwriters understand the need, because usually they're coming to us because they can't get certain terms and conditions that will really check the boxes for a certificate," Harrold said.
Building those relationships is part and parcel of what Gorham termed going "all in." There is no tip-toeing into the construction insurance industry, he added.
"You have to put in the time and the effort; you have to attend the associations and the functions and get to know the people," Gorham said.
You have to "do more than just show up," Grandy noted.
Jackson added that, due to the hard market and the COVID-19 pandemic, many brokers are "asleep at the wheel right now."
"I think there are opportunities to pick up business, and I think, for brokers that really want to thrive in this space, you have to communicate effectively and communicate often," Jackson said, adding: "If you want to be in the construction space, you've got to be all in. It doesn't have to be everything that you do, but it's got to be a good chunk of what you do, and I think just being the expert in that space or that trade or whatever you focus on, is key."