Logging truck insurance is hard to come by | Insurance Business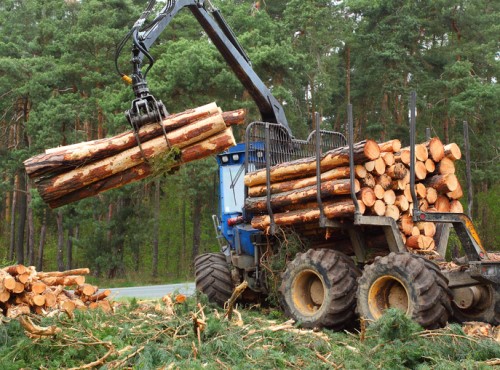 Although the logging industry continues to get safer, it's still consistently ranked as the most dangerous industry in the United States - and many carriers seem scared to get too involved, according to one industry insider.
Tom Buckingham, general manager of the Forest Insurance Center in Newberry, MI, said the industry is continually working to improve and innovate to be safer – to both improve conditions for employees, and also remedy a public perception about logging dangers.
But carriers, particularly for logging trucks, continue to be slim picking for insured companies, he said.
"I think what we've seen across the nation is that many carriers that used to offer log truck insurance are no longer there," he said. "Many carriers that used to offer property insurance, fire insurance for saw mills, are no longer there. And that is of much concern to this group … maintaining stable markets.
"Market availability has shrunk extremely."
Learn how to grow revenue, reduce costs and improve your customers' experience. If you're not currently using e-signature, download this free whitepaper to learn how it can change your business.
In the Midwest and Pacific Northwest there are "a handful" of carriers available, but once you get into the Deep South, Buckingham said, "there are very, very few carriers available for log trucks and chip haulers, and they're very expensive".
The insurers that remain in the forestry space are "committed" to the industry, however, Buckingham said.
The dangerous nature of the industry – with loggers dying from felling and saw injuries, and being severely injured a long way from medical help – keeps most insurance carriers from touching the industry.
"Not everybody has the expertise to dabble in the forest products industry," said Buckingham. "The general insurance companies in the States, many of them shy away from logging and log trucks because of the severity factor. Many insurance companies want nothing to do with that high-risk, high-hazard occupation."
Nevertheless, though, insurance for loggers remains strong business, Buckingham said. After all, logging isn't going anywhere.
"To put that in perspective: if you're against logging, try using plastic toilet paper," he said.
The industry is focussed on heightening public awareness that "wood is good," Buckingham added.
"The industry is always looking for technical ways to become more proficient in what they do. And safety – safety is of paramount concern, for the general public as well as employees within the industry."
Related stories:
Trucking a hazardous occupation: Bureau of Labor Statistics
Heffernan picks up specialist trucking insurance business