Travelers unveils new tool to help mitigate construction vibration | Insurance Business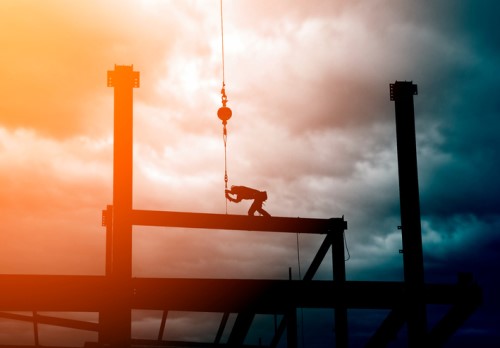 The construction industry in the United States is experiencing employment growth, following the devastating hurricanes in Texas and Florida.
And increased construction activity brings increased insurance risk.
Bob Kreuzer, vice president of risk control in construction,
Travelers
, spoke to Insurance Business about the insurer's construction practice, and highlighted a new tool for policyholders that can help mitigate a particularly damaging risk.
Celebrate excellence in insurance. Join us at the Insurance Business Awards in Chicago.
Travelers construction insurance has a business model that is "a little bit different", Kreuzer said, in that they have 110 construction risk control consultants out in the field examining sites and identifying insurance exposures.
"They survey probably 100 job sites every week," he said. "So through that work we have developed a lot of unique perspectives on construction and risk management.
"There are a lot of different approaches out there [to this business] and we decided a long time ago that we needed specialized risk control consultants, we needed specialized underwriters, and specialized claims folks to help arrive at different conclusions. Frankly, spending each and every day in the industry, we can view it through a unique lens that we think gives us an advantage. We've been doing it this way for the last 25, 30 years. It's fun."
Construction is enjoying a mini boom period right now with rising employment figures, Kreuzer said. According to recent data, construction employment increased by 8,000 jobs in September, to the highest level since October 2008. It's unclear whether that is just a spike in response to hurricanes Harvey and Irma – but what it means is that there are more jobs and more projects.
One of the risks with major construction may not be one that immediately leaps to mind – vibration.
According to Travelers claim data, approximately one in four severe construction claims involve possible vibration damage. That's a significant exposure.
"When you're using certain equipment on site, some equipment generates some pretty substantial ground vibration – like jackhammers, pile driving, cranes… we've even seen substanstial losses from dump trucks, driving up and down a neighborhood constantly, generating allegations from members of the public. We do see a fair number of losses that are linked to vibration," Kreuzer said.
"So 25% of our severe general liability property damage losses involve vibration. That's a pretty significant number."
And that's why Travelers has developed a handy – and potential claim saving – tool for construction policyholders.
Named ZoneCheck, the online tool helps identify potential trouble spots for vibrations in an instant, using geographic and soil mapping – and delivers a customized report with recommendations for completing preconstruction surveys and steps for monitoring the job.
"ZoneCheck takes a number of variables into account to calculate the risk in a matter of seconds, enabling customers to conduct accurate surveys, on the spot, without consulting various other resource," concluded Kreuzer.
Related stories:
What does water have to do with construction insurance?
What trends are impacting construction insurance?