Aon's study forecasts worldwide cyber premiums surge | Insurance Business America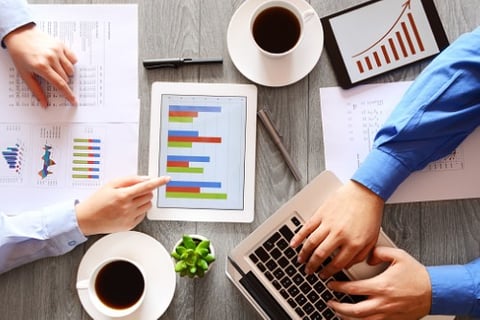 "As we look ahead, we are seeing a broad shift of companies putting a greater value on intangible assets, such as cyber and intellectual property."
Those were the words of Michael Moran, chief executive of Aon Inpoint – the data, analytics, engagement, and consulting team at Aon Plc. Examining insurance taken up by corporate, public sector, and not-for-profit organisations between 2013 and 2017, the unit predicts that by 2021 the most rapid premium growth will come from cyber cover.
Based on the 23% annual growth in cyber premiums for the period, worldwide premiums are forecast to be worth US$4 billion by 2021. That means a compound annual growth rate of 14.1%.
"There are multiple reasons for the increased focus and increased premiums ranging from financial statement protection due to a business interruption to the constantly evolving global regulatory environment including the European Union's General Data Protection Regulation," explained Moran.
Meanwhile, Aon said the manufacturing segment generated the highest premiums worldwide in 2017 – worth approximately $111 billion – across all types of commercial P&C (property and casualty) insurance purchased.
"At this time, a standardized data set that describes the size and segmentation of commercial lines insurance does not exist in the market," said the Aon Inpoint CEO. "Our research, which segments the global market in detail by product, industry, and client size, fills an important gap, and can be used by insurers to identify new underwriting opportunities worldwide."