BitSight, Kovrr partner on new cyber risk tool | Insurance Business America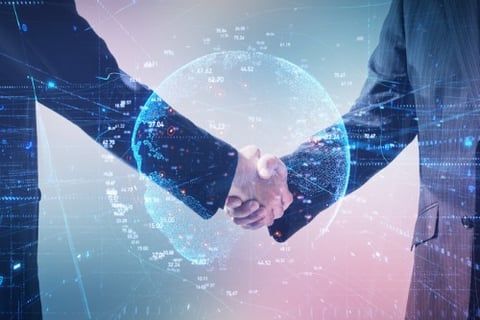 Security rating firm BitSight and cyber risk modeling firm Kovrr have announced a partnership to provide a data-driven cyber risk quantification product for the insurance market. The BitSight-Kovrr Financial Quantification for Insurance Cyber Risk allows cyber insurers to make decisions more accurately about key areas of the business, including underwriting, modeling, and portfolio management.
The BitSight-Kovrr Financial Quantification of Cyber Risk combines BitSight's data and analytics with Kovrr's cyber risk multi-model technology. The product allows cyber insurers to underwrite companies of any size and from any geography and industry, model individual risk and portfolio exposure, and provide insureds detailed visibility into their security posture. Allianz Global Corporate and Specialty is one of the first insurance carriers to utilize the product.
Cyber insurance claims are rising, driven by a spike in cyberattacks from ransomware, phishing, and more. US cyber insurers saw a 10% loss-ratio increase due to ransomware in 2019, according to Aon.
Read more: Ransomware the 'most prominent issue' for cyber insurers
"The cyber insurance market requires data that is specific, relevant, accurate, current, and transparent," said Dave Fachetti, chief strategy officer at BitSight. "BitSight offers the most comprehensive externally observable data on organization security performance in the industry. The combination of BitSight's data and analytics and Kovrr's comprehensive, automated, and scalable modeling technology will be crucial to address the industry need for a more accurate and consistent approach to making key underwriting and portfolio management decisions related to cyber risk."
"Understanding and modeling the impact of major cyber incidents on an insurer's portfolio is key for enabling further growth of the cyber insurance industry," said Yakir Golan, CEO of Kovrr. "The BitSight-Kovrr solution allows cyber insurers to fully operationalize initiatives from single risk underwriting to portfolio risk accumulation management. We're excited to join forces with BitSight in support of the global insurance community."