Cowbell Cyber shakes up sector with industry first | Insurance Business America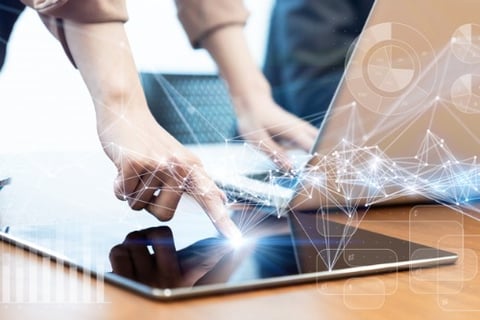 Cowbell Cyber has announced the release of application programming interfaces (APIs) for the streamlined digital distribution of cyber insurance. The APIs allow insurance digital aggregators to integrate directly to Cowbell's platform and enable instant quoting of Cowbell Prime 100.
Cowbell said its introduction of APIs was a first in the cyber insurance sector and would accelerate the adoption of cyber insurance in the small to medium-sized business segment. By using an API-based integration, Cowbell will allow agents to easily obtain policy quotes rather than having to manually process requests, the company said.
"The entire insurance industry is reinventing itself through the adoption of a digital-first model," said Rajeev Gupta, co-founder and CPO at Cowbell Cyber. "We're proud to be the first to open our rate-to-bind digital process for cyber to digital partners and deliver instantaneous coverage to small and mid-size businesses through our Cowbell Prime 100 admitted insurance program."
Along with instant quoting, agents and their clients will also benefit from an immediate assessment of risk and Cowbell risk resources bundled with its cyber policies, Cowbell said.
Read next: Cowbell Cyber announces platform enhancements
"Standalone cyber is a traditionally difficult type of coverage to place, especially for small and medium-sized enterprises," said Jim Strnuntz, chief operating officer of Bold Penguin, an insurtech provider and Cowbell Cyber partner. "At Bold Penguin, our entire focus is on making it faster, easier and simpler to quote and bind small commercial insurance, and Cowbell Cyber's new APIs have allowed us to put comprehensive cyber coverage minutes away for the thousands of agents in our network."
"Businesses are eager to access relevant cyber coverage customized to their unique needs," said Shawn Edgington, founder of CoverEase. "Through our mutual set of APIs that enable digital insurance for cyber, Cowbell Cyber, together with CoverEase, is bringing instant quotes, issuance and policy delivery to a process that's traditionally known to be cumbersome and slow."