Cowbell launches new cyber insurance product | Insurance Business America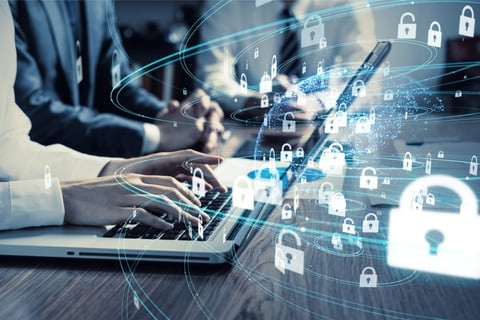 Cyber insurance provider Cowbell Cyber has announced the availability of Prime 250, which the company said is the first cyber insurance program in the market to deliberately deliver a set of coverages to address the diversity of incidents under the "cyber" category. The coverage is offered in partnership with Benchmark Insurance Company and Obsidian Insurance Company and backed by a panel of global reinsurers.
Cyberattacks have skyrocketed in terms of both total volume and types of incidents, meaning that businesses now need coverage for everything from network intrusion to ransomware. However, according to Advisen's 2019 Cyber Insurance: The Market's View study, "not understanding exposures" (73%), "not understanding coverage" (63%) and "cost" (46%) remain the top three hurdles hindering the adoption of the coverage.
A standalone cyber insurance offering, Prime 250 addresses each type of cyber incident with 25 coverages, Cowbell Cyber said.
Highlights of the product include:
Clarity of coverage: Prime 250's 25 cyber-specific coverages are organized to mirror the way businesses experience cyber incidents: first-party loss, first-party expense and liability.
Policy customization with speed and simplicity: The product offers three levels of industry-specific coverage: Basic, Popular, and Elite – to help make the binding process fast and simple.
Transparency: Policyholders receive access to Cowbell Factors for risk rating and industry peer benchmarking, and Cowbell Insights, which offers recommendations to mitigate identified risk exposures. Cowbell Factors are accessible to policyholders and agents in real time for full transparency.
"For years, policyholders have raised concerns about the complexity and opacity of cyber insurance," said Trent Cooksley, co-founder and COO of Cowbell Cyber. "Meanwhile, cyber incidents are becoming more frequent and diverse. We have created Prime 250 with the explicit intent to make cyber insurance easy and bring clarity to coverages and policy terms so that every business can benefit from the financial protection delivered by cyber insurance."
Prime 250 is written on AM Best "A" (Excellent)-rated admitted paper from Benchmark Insurance Company and AM Best "A-" (Excellent) Obsidian Insurance Company. It is currently filed as an admitted cyber insurance program in 33 states.