Cyber claims data shows worrying trend | Insurance Business America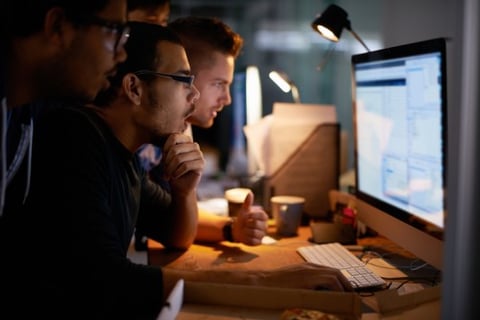 A recent analysis of 2018 cyber claims data paints a worrying picture for leaders of organizations both large and small.
NAS Insurance's 2019 Cyber Claims Digest reported that cyber claims among its non-healthcare policyholders grew by a staggering 38%. Cybercrime claims, across both the healthcare and non-healthcare segments, were up 68% over 2017, led by financial fraud, which saw a 79% rise.
"The shift in 2018 is most pronounced among our non-healthcare insureds. In this segment, the number of cybercrime claims almost doubled from 2017. And, since 2016, we have seen a four-fold increase," says Jeremy Barnett, senior vice president of marketing at NAS Insurance. "The most significant increase of cybercrime activity is in financial fraud. These fraudulent transactions are often a result of email phishing schemes that lead to payments or wire transfers of funds to cybercriminals posing as our insured's clients or business partners."
It should come as little surprise then that, according to the latest survey by The Conference Board, US-based CEOs rank cybersecurity as their most pressing concern. Data from other industry sources follows a similar trend to the findings of NAS's 2018 report.
Patient data management company Protenus recently reported a threefold increase in breaches of personal health records in 2018, exposing over 15 million records.
"The ITRC (Identity Theft Resource Center) reports that, in 2018, over 1,200 incidents exposed 440 million records of personal information, an increase of 126% over 2017," Barnett says. "CyberSecurity Ventures reports that ransomware cost businesses $5 billion worldwide in 2017 and upwards of $8 billion in 2018. And, a recent report from the Insurance Industry Cybercrime Task Force noted that ransomware payment demands have significantly increased."
The 2018 Verizon Data Breach Investigations Report found that 58% of all cyberattacks targeted small businesses, and costs to respond and recover from these attacks averaged almost $385,000. The numbers continue to look bleak: 67% of small and medium sized businesses experienced a cyberattack and 58% experienced a data breach in the last 12 months
"At NAS, we've seen continued growth in cyber claims across all segments of our business.
NAS cyber premium has increased 23%, topping $125 million. Not surprisingly, we've seen a significant uptick in cyber claims activity," Barnett says. "In 2018, the number of closed claims reached almost 1,800, up 15% over 2017."