Cyber wave sweeping personal lines | Insurance Business America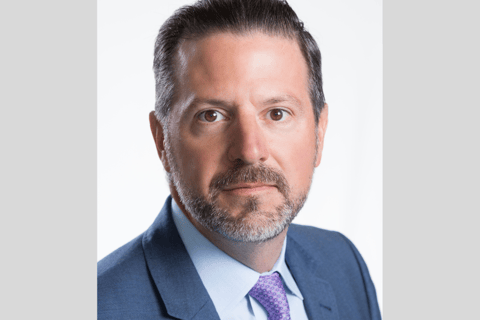 A cyber wave is sweeping across personal lines insurance. In today's digital-first environment, homeowners are more vulnerable than ever to a wide range of cyber-related risks, such as identity theft, social engineering scams, cyber bullying, systems compromise, and financial fraud, which usually takes the form of electronic fund transfer.
Find out more: Learn everything you need to know about Cyberscout here
This wave has only proliferated amid the COVID-19 pandemic – a surge triggered by society's monumental shift to working from home, e-learning, e-commerce and virtual communication via teleconferencing and other digital tools. As the risk continues to swell, US insurers have a huge opportunity to catch and ride the cyber wave. If they dawdle or hesitate for too long, they risk becoming irrelevant to their insureds and could face a total wipe out.
With personal cyber solutions, homeowners not only get coverage for key cyber risks like identity theft, cyber extortion, social engineering, systems compromise and financial fraud, but they will also gain access to value-added services, including 24/7 proactive cybersecurity support and crisis management assistance. Many policies also come with things like dark web monitoring, credit monitoring and other forensic and investigatory services.
Read more: US insurance market not keeping up with cyber risk needs for small businesses
These holistic personal cyber risk offerings are more important than ever in the context of COVID-19. With government-mandated 'stay at home' and physical distancing orders in place, Americans are spending most of their time at home. They're logging in to work from their home networks, children are taking lessons via video conferencing platforms, and people are using digital tools to carry out common tasks like grocery shopping or connecting with friends and family.
"Hackers and fraudsters take advantage of any vulnerability like the COVID-19 pandemic, and they find a way to capitalize on it," said Matt Cullina (pictured), managing director of Global Markets at Cyberscout. Throughout the pandemic, there has been a huge surge in ransomware attacks – both on commercial and individual entities – with hackers primarily using phishing emails as their attack vector. When relaxing at home or even working from a home network, individuals are more likely to click on a dodgy link or download from a phony website.
While stuck at home, Americans are also engaging with the modern phenomenon of the smart home, using Internet of Things (IoT)-connected devices to make life easier. While IoT devices are highly beneficial (who wouldn't want a smart fridge to raise the alert when supplies are low?) these tools are also vulnerable to data leaks, cyberattacks and hacks. Simply put, more internet-connected devices mean a bigger attackable surface and more points of entry for hackers to migrate home networks, exfiltrate personal data and possibly plant malware.
"Personal cyber insurance is so relevant today," Cullina stressed. "With smart homes filled with IoT devices, people working from home and learning from home, and the increasing amount of time we're all spending on our personal devices – all of this exposes individuals to greater personal cyber risk, and the US insurance market needs to address that."
Read next: Cyber crime tactics evolve during COVID-19 pandemic
In the past, insurers have addressed a small section of cyber risk via identity theft insurance, sold as an endorsement or rider with homeowners' insurance. In this heightened risk landscape, that is no longer sufficient to provide US homeowners with enough coverage and support to protect their homes and families from the plethora of cyber exposures impacting their daily lives, according to Cullina.
Instead, insurers must take advantage of the opportunities in the marketplace and evolve their personal lines products to include cyber coverage and related risk management services. This would not only improve insurers' relevance with their agents and customers, but they would also see incremental premium growth.
"There's a lot of support for insurers that are considering doing this," said Cullina. "There are reinsurance options, outside service providers like Cyberscout, there's claims support if the insurer doesn't want to handle the claims on their own, and so on. There are plenty of options for insurers that want to ride the personal cyber wave, and they don't have to do it all themselves. As insurers get an understanding of personal cyber risk and what products they should be offering in order to stay relevant to their insureds, there are experts out there that are offering support, guidance, and go to market strategies.
"At Cyberscout, for example, we're currently working with several major US insurers that are deep in research mode around offering personal cyber solutions. It's clear that personal cyber is really at the tip of the spear in the US market, and I think we'll see some national insurers launch in 2021. After that, I think we'll see more and more players ride the wave."