Cyber's low market penetration presents opportunities — and risks | Insurance Business America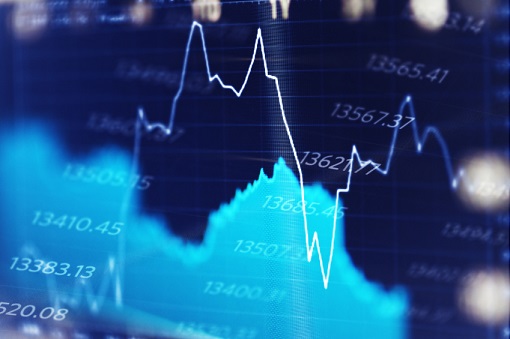 Cyber liability insurance is a fast-growing segment of the insurance space — but there's still plenty of room for it to get even bigger, according to Jeremy Barnett of
NAS Insurance
.
Moderating a panel during Insurance Business's Cyber Risk 2016 Master Class, Barnett said cyber insurance's market penetration is only 10%-20% — and most of that from large companies.
That means there's still a lot of opportunity for brokers to grow their cyber business, said panelist Robert Rosenzweig, cyber practice lead at DeWitt Stern/Risk Strategies Group.
"Market penetration for cyber is estimated at less than 20%. Really, the biggest opportunity that this has created is that it's a lot easier to convince someone that they need to buy something for the first time than to 'fire' someone else and buy it from one of us," Rosenzweig said.
Rosenzweig said that because it's still a relatively new risk category, a deep knowledge of cyber liability could give brokers a competitive advantage.
"Really diving into this and thinking about what the opportunities are … it's about differentiation," he said. "This is such a new and developing exposure, and not a lot of brokers understand it if they're not living in this space every day. Being at a firm that has a practice that specializes in this has allowed us to have a differentiator in the marketplace, and talk to our clients and bring a level of understanding in terms of what the risks are, the risk management solutions that might be out there, and the different variations in the marketplace in terms of the risk transfer solutions that clients should be considering."
But the low market penetration of cyber liability means many brokers don't fully understand it, Rosenzweig said — and that can be bad for clients.
"This is new for everyone — especially the clients — and the last thing they want to happen when they do have a breach is have us as the broker on the other end of the phone saying, 'I'm not sure what to do here. Let's call the insurance company,'" he said.
"It's kind of like an 80-20 rule, where you've got 20% who really understand it," said David Schaeffer, president and CEO of AHT Insurance. "You can buy a cyber policy, but if it's not explained properly to a client then they think they're good to go. And clearly, there are all types of coverage that fall into the cyber category that have very dynamic differences in coverage."
That confusion isn't just bad for the client. It can also rebound back on the broker, said
HUB International
account executive Derek May.
"Certainly, we're seeing a ton of different cyber policies that are coming out. A lot of them are just sort of expense only and don't include any third-party liability," May said. "What that's doing for the average broker who's not knowledgeable on the subject is that they're selling that policy and thinking their clients are covered, and really opening themselves up for a major errors and omissions loss for the brokerage."
Ultimately, Barnett said doing cyber well came down to brokers working closely with both clients and carriers.
"There are 50-plus or 60-plus carriers who are offering some type of cyber liability insurance," Barnett said. "A lot of it is coming about through collaboration between the insured, the broker and the carrier. There is quite a bit of customization. If you're in a situation where you don't feel like you're getting personalized or more custom-tailored coverage, then I think you as the risk manager need to push for that. And if you as a broker aren't yet familiar with what your role is in that customization, you can push on your carrier partners to help figure that out."