'Dysfunctional' cyber insurance market puts pressure on brokers | Insurance Business America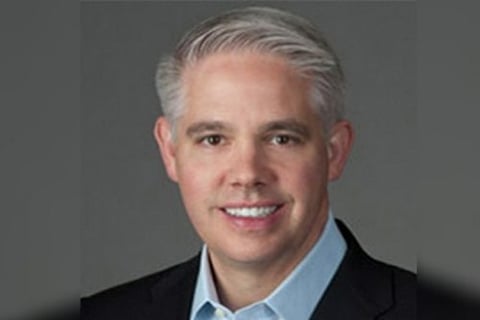 The long period of soft market conditions in cyber insurance is coming to an end. Due to the growing frequency and severity of ransomware incidents, which continue to hit record highs, insurers have started to seek more rate and toughen their underwriting guidelines to both control costs and protect their books. However, one expert says that what's happening in the cyber insurance marketplace is less of a hardening and more of a re-evaluation of risk.
Find out more: Learn everything you need to know about Synapse here
"The markets are looking at what their exposures are, and determining that, yes, the claims are developing more than they expected," said Randy Hampton (pictured), executive vice president at Synapse Services, LLC. "They're understanding the risk profiles better than they once did, which is causing them to reduce capacity, increase premium and retentions, and re-underwrite their books of business to make sure that this is a long-term profitable line."
According to Hampton, the cyber insurance market started to change about 18 months ago, but pressure on rates has accelerated over the past 12 months, when markets began to pull back on limit structures. In the meantime, claims trends have evolved, from once being more about breaches to now being caused by "an incredible increase" in ransomware, Hampton told Insurance Business. The pandemic hasn't helped the situation either, as it has pushed workers into home offices causing more cybersecurity challenges for insureds.
In fact, in an overview of the top three causes of claims today, from Hampton's perspective at Synapse, ransomware tops the list, followed closely by social engineering and invoice manipulation, where a hacker will breach a network and edit invoices with wiring instructions for a suspicious account. Clients in turn pay the invoice, leading to a loss for the invoice issuer.
Read more: How can the insurance industry keep up with cyberattacks?
With the cyber liability space seeing many changes, it can be tough for brokers to keep up, especially if they're generalists. "What causes concerns for a lot of brokers is that the market is constantly evolving, and they're having to keep pace," said Hampton.
Evolving cyber and privacy regulations have likewise introduced new challenges, with brokers having to navigate 50 individual regulatory environments and the associated risks for businesses that arise from these privacy laws.
"That's why it's important that insureds have access to someone who can help coordinate the responses that are required [based on a state's regulations]," said Hampton. "Each state is different, and trying to stay ahead of that and understand what could happen in case of a breach depending on where the person who was breached is located, and not necessarily where you're located, poses some challenges … It puts a different requirement on insureds, and having broker and carrier support in the process is critical."
To provide support for retail brokers and their insureds in the cyber arena, Synapse offers "inch wide and mile deep" expertise in its highly specialized cyber offerings.
"Cyber liability is a very dysfunctional market, in that each policy form is different and there are no standardized forms, and while the majority of carriers provide consistent offerings, there are different ways that they [approach their] forms that you have to be aware of," explained Hampton. "Our cyber team only works in cyber liability, so knowing the policy forms and being able to be a 'down the hall' resource for our clients and our brokers is how our team was set up."
Moreover, when a cyber claim occurs, Synapse is there to support the broker and their client in getting the claim adjudicated properly and doing so efficiently since speed matters when it comes to resolving cyber incidents and getting companies back on their feet.
"Relying on someone that focuses on this area, that can provide you with comparisons and bespoke policy terms, and who knows where the forms might cause issues for your clients is important," added Hampton. "It's important for retail brokers to find someone they're comfortable with that has expertise in cyber liability and can work with them to place this coverage because their hit ratios will be higher and the outcomes for their clients will be better."