Far out Friday: The Russian solution to cyber crime | Insurance Business America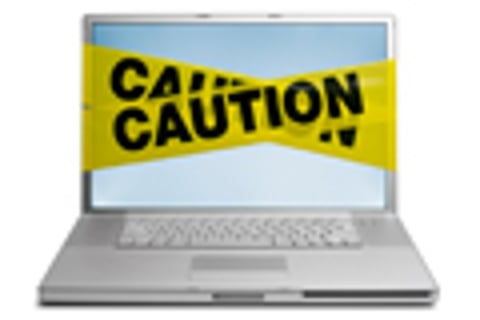 Almost everyone's heard the apocryphal tale about the Russian and American approaches to the space race. When confronted with the problems of writing in zero gravity, the US set its finest minds to work on a pen that would cope with the vagaries of space, no expense spared. The end result was the now-ubiquitous ballpoint pen. The Russians, as we know, simply used pencils instead.
Well, our vodka-downing comrades are applying their unique brand of common sense to another thorny issue: that of cyber crime.
Brokers will no doubt be gearing up to talk to clients about cyber insurance, firewalls, password security, IT strategies and a whole range of risk mitigation strategies to protect clients against the threat of trojan viruses, worms, denial of service attacks, remote lock outs, direct hacks and the most serious threat of all – employees leaving their laptops on the bus. We're spending an awful lot of money to protect data, as the consequences – as we all know – could be disastrous.
Meanwhile, Russia's Federal Guard Service (FSO), which is in charge of safeguarding Kremlin communications and protecting President Vladimir Putin, is planning to protect sensitive documents by abandoning computers in favour of electric typewriters.
The news, reported by the UK's Daily Telegraph, suggests that the FSO is looking to spend 486,000 roubles – around $16,000 – on a number of electric typewriters to prevent digital leaks. The Kremlin has declined to comment on the speculation, but Nikolai Kovalev, the former director of Russia's Federal Security Service, told the Russian newspaper Izvestiya:
"From the point of view of security, any means of electronic communication is vulnerable. You can remove any information from a computer. There are means of defence, of course, but there's no 100 per cent guarantee they will work. So from the point of view of preserving secrets the most primitive methods are preferable: a person's hand and a pen, or a typewriter."
We can't help but admire the simplicity of the Russian solution; indeed, it appears to be catching on, with the Indian High Commission reportedly abandoning the cloud for ink impressions. Perhaps it's time for American businesses to get those 20-year-old typewriters out of the attic after all…