Hackers threaten insurers over 9/11 files | Insurance Business America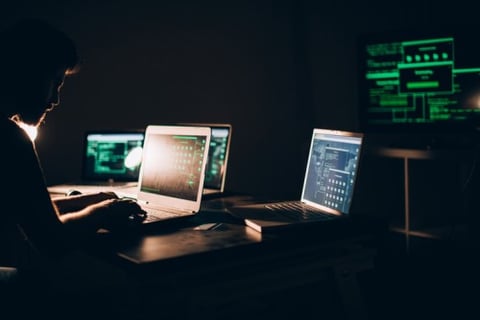 A hacker group is threatening to leak sensitive litigation files related to the September 11 terror attacks – some of which include confidential legal information related to the insurers of the World Trade Center.
Hacker group The Dark Overlord announced on New Year's Eve that it had breached a law firm that handled 9/11 cases, stealing a cache of related internal files. The group then threatened to publicly disclose the documents until its ransom demands are met.
The hacker group revealed in its Pastebin announcement that different insurers and legal firms are implicated in the documents – these include Hiscox Syndicates, Lloyd's of London, and Silverstein Properties.
"Hiscox Syndicates Ltd and Lloyd's of London are some of the biggest insurers on the planet insuring everything from the smallest policies to some of the largest policies on the planet, and who even insured structures such as the World Trade Centers," the group claimed.
VICE News reports that while the exact nature of the files stolen remains unknown, The Dark Overlord appears to be capitalizing on conspiracy theories related to the 9/11 attacks.
"We'll be providing many answers about 9/11 conspiracies through our 18.000 secret documents leak," the hackers posted on Twitter in a message coinciding with the leak threat announcement.
A spokesperson with Hiscox has confirmed that hackers have breached a law firm that advised the company.
"The law firm's systems are not connected to Hiscox's IT infrastructure and Hiscox's own systems were unaffected by this incident. One of the cases the law firm handled for Hiscox and other insurers related to litigation arising from the events of 9/11, and we believe that information relating to this was stolen during that breach," the spokesperson told VICE News in an email statement.
"Once Hiscox was informed of the law firm's data breach, it took action and informed policyholders as required. We will continue to work with law enforcement in both the UK and US on this matter," the email further read.
The hackers have already provided a link to an encrypted archive of files allegedly part of the cache it stole. The group is threatening to release the relevant decryption keys until the victims pay a ransom fee in cryptocurrency.