Hiscox seals agreement with risk analytics software company CyberCube | Insurance Business America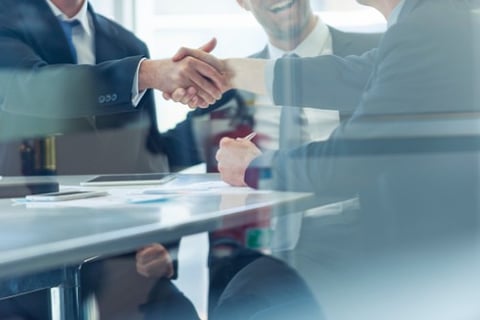 Hiscox has entered into an agreement with cyber risk analytics company CyberCube, allowing the insurer to leverage the latter's technology to gain better insight into cyber risks.
Through the deal, Hiscox will have access to CyberCube's portfolio manager product, which allows the specialist insurer to stress test its book of global commercial insurance business against cyber-related catastrophe scenarios such as cloud outages and global ransomware attacks.
CyberCube's platform includes modeling on more than 1,000 single points of technology failure, a release noted.
"We invest a great deal in understanding the risks we are exposed to. Cyber is an area where the potential for accumulation risk is easy to visualize and describe but challenging to size and calibrate as there have been few if any truly catastrophic market-wide losses," commented Hiscox underwriting director Robert Caton. "Partnering with CyberCube to access its modeling tools, data, and specialists perfectly complements the internal expertise and capability we have developed over the past few years."
"As cyber risk becomes more prevalent within the insurance market – and indeed the wider world – analytics tools like those offered by CyberCube are becoming a core part of an insurer's toolkit," said CyberCube CEO Pascal Millaire, who also shared his company's enthusiasm to partner with a major insurer like Hiscox.
Read more: Hiscox London Market digitalizes underwriting process with new partner
The new agreement comes days after Hiscox London Market struck a similar partnership with insurtech Concirrus to utilize the latter's behavior-based data analytics platform to better analyze its marine insurance portfolios.