Hiscox London Market digitalizes underwriting process through partnership | Insurance Business America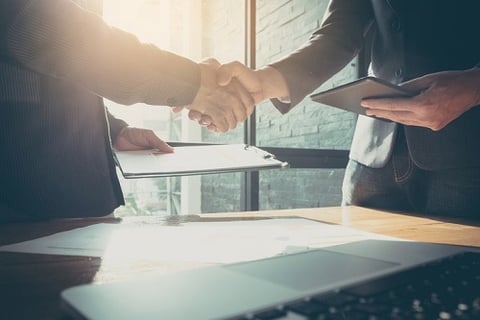 Hiscox London Market is entering the new decade with a step into the future, by partnering with insurtech Concirrus to move towards analytics-based underwriting.
Under the multi-year deal announced by Concirrus, Hiscox will utilize behavior-based data analytics platform Quest Marine Hull – enabling the insurance company not only to analyze existing portfolios in greater detail but also assess vessels within a prospective account and calculate an expected loss based on factors like port risk and time at sea.
The goal is to allow underwriters to better understand the behaviors that could be predictive of claims. Concirrus's platform uses machine learning and combines billions of rows of risk data with a client's loss and policy information.
"Digitalization is the future and if we want to stay at the forefront of our industry, we must continue to evolve and harness new technologies and data sources," said Vicky Hayward, hull and war underwriter at Hiscox.
"We are looking forward to working closely with the Concirrus team to digitalize and hone our underwriting process with powerful data analytics and capitalize on the new opportunities this presents."
Meanwhile Concirrus chief executive Andrew Yeoman believes digitalization will be the new normal.
"Being passionate about innovation, it's clear to see why Hiscox is one of the most successful Lloyd's syndicates," noted the CEO. "We are very proud to have Hiscox recognize the benefits that Quest Marine will deliver, and their adoption further underlines a real change in the market.
"2020 will be the year where digitalization becomes the norm and is no longer optional."