Insurers claim Ponzi-duped hedge fund mislead when obtaining coverage | Insurance Business America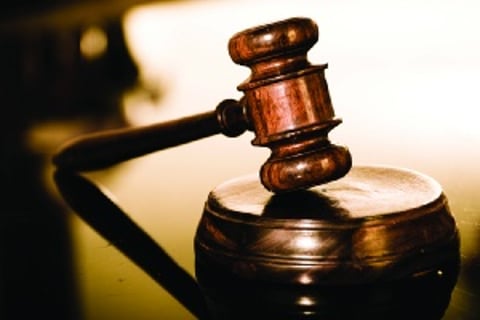 A group of insurance companies, headed by
Ironshore
Indemnity Inc., are seeking to void approximately $70 million of coverage granted to a hedge fund forced into bankruptcy by Scott Rothstein's devastating Ponzi scheme.
In a motion for summary judgment filed in Florida federal court, the insurers allege that Banyon Income Fund LP made deceitful claims about its business operations in order to obtain insurance policies when the $1.2 billion scheme started to unravel in 2009.
Specifically, the plaintiffs contend that Banyon assured them that it only obtained pre-funded settlements, documented settlements before advancing funds, and were signatories on the trust accounts.
According to the motion, however, these internal controls were nonexistent.
"In reality, the Banyon Entities knowingly advanced money before settlements were funded and without any documentation, allowed Rothstein to withdraw money without oversight, and allowed Rothstein to skip payments at his convenience," the document stated.
Jamie Hopkins, a professor of law at the American College of Financial Services, feels that the information presented so far indicates that the insurers' claims are likely valid.
"To me, it seems like misrepresentation probably occurred and there's a good argument that the insurance company would not have accepted this risk had they known about it."
In addition, Hopkins notes that Banyon actually made money during the relevant timeframe, and thus may have a difficult time recovering "losses."
"The other argument, and it's a pretty strong one – I've seen it in Ponzi schemes before such as Madoff and a similar case in New Jersey, the court said, 'you recovered more in the Ponzi scheme than you lost in it.'"
"Even if the policy is deemed valid and it's decided that there was no material misrepresentation, it doesn't look like a strong case that Banyon will be able to recover under this because during the time period where they had insurance coverage, they had more gains than losses."
Hopkins is reluctant to predict where the case is headed since defendants have not submitted their response yet, but he does feel that litigation could be postponed in light of obscure facts and unclear depositions from the insurers' underwriters.
"I wouldn't be surprised if the court pushed this off for a little bit."
You may also enjoy:
"Duty to defend exists even without a lawsuit, court says"
"Man repays $150,000 of insurance money in 'heavy as hell' quarters"
"FTC can sue companies over data breaches, court says"