Is Equifax trying to trick data-breach victims into giving up their right to sue? | Insurance Business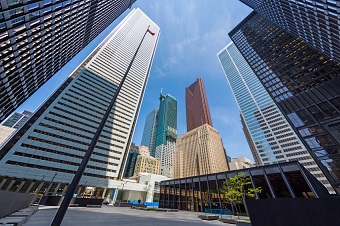 Last week, Equifax admitted it had been hit with a massive data breach that exposed sensitive personal information – including Social Security and credit card numbers – of up to 143 million consumers. As a result, the company offered free credit monitoring to impacted consumers - but consumers who sign up for the service may be signing away their right to sue the credit reporting company.
When Equifax announced the breach, it set up a website where people could check to see if their information had been affected by the data theft and sign up for a year of free credit monitoring and identity theft protection. However, the terms of service require customers to resolve any disputes against the company through binding arbitration and waive "the ability to bring or participate in a class action, class arbitration, or other representative action."
Celebrate excellence in insurance. Join us at the Insurance Business Awards in Chicago on October 26.
"It is outrageous that Equifax is trying to take advantage of its own massive breach of consumers' trust to insert rip-off clauses taking away consumers' legal rights," said Amanda Werner, arbitration campaign manager for Americans for Financial Reform.
According to a study by the Consumer Financial Protection Bureau, only about 16 people per year win in arbitration against companies. Most lose and have to pay an average of more than $7,000 in legal expenses. And according to data cited by Fair Arbitration Now, only three consumers have filed arbitrations against Equifax since 2009.
"From what we can tell, Equifax has faced just one consumer arbitration every three years or so," Werner said. "Clearly, they are not interested in giving consumers an alternate forum to resolve disputes. They simply do not want to be held accountable for wrongdoing."
Related stories:
Equifax cyber breach exposes data of up to 143 million people
AXA takes cyber breach hit