IT forensics costs post-cyberattack spike 68% year-over-year | Insurance Business America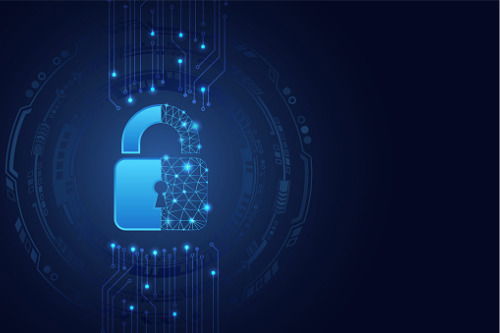 Getting hit with a cyberattack isn't cheap. In fact, cyberattacks are becoming increasingly expensive events for companies considering the rising costs associated with identifying, investigating, and resolving the impact of such an attack. Between 2018 and 2019, overall IT forensics costs increased by 68% across Tokio Marine HCC's non-healthcare policyholder claims, as revealed in the insurance group's "2020 Cyber Digest Analysis of 2019 Cyber Claims Data." At the same time, average IT forensics costs were up 21% from the previous year.
Notably, the cost of expenses related to cyberattacks varied greatly between healthcare and non-healthcare policyholders. While 63% of the cost of a cyberattack for a non-healthcare policyholder went towards IT forensics, just 41% of this cost was dedicated to IT forensics for healthcare clients. Instead, legal costs took the top spot at 48% of the total cyberattack bill of healthcare clients.
Read more: New cyber threat takes top spot as number one cause of loss
"IT forensic costs have increased for a number of reasons, but one major driver is ransomware attacks because they involve ransom payments," said Mike Palotay, chief underwriting officer at Tokio Marine HCC – Cyber & Professional Lines Group.
The complexity of the attacks has also increased, explained Palotay, which in turn is leading to more widespread infections within a company's network. A more complex cyberattack requires a lot more hours and manpower from the IT forensic firms in order for their experts to assess the infection and identify all of the impacted devices before mitigating the issue.
Finally, noted Palotay, there has been some inflation in costs for IT forensics services. "Right now, the industry is experiencing a big surge in cases, and demand for IT forensics services is growing," he said. Meanwhile, there's also a limited supply of firms offering these services, leading to a jump in the bill for forensics services post-cyberattack.
The rising costs of dealing with the fallout from a cyberattack are troubling considering the wide range of businesses that are hit with these events today. The growing demand for cyber insurance reflects the rise in this risk. According to the "2020 Cyber Digest," commercial cyber business at Tokio Marine HCC continued to expand in 2019. The group wrote approximately 12,000 individual businesses for cyber liability exposure and provided cyber cover as an endorsement for over 500,000 small businesses, physicians' offices, and other healthcare-related facilities.
In today's cyber risk-laden environment, Tokio Marine HCC offers several benefits to its insureds, one of which is its financial strength. Tokio Marine HCC has financial strength ratings of "A+ (Strong)" from S&P Global Ratings, "A++ (Superior)" from A.M. Best, and "AA- (Very Strong)" from Fitch Ratings. "These strong ratings are really important when the claims environment is changing so quickly," noted Palotay.
Read more: Tokio Marine HCC taps industry veteran for cyber group
He continued: "We also have a long history of innovation within the product line to make sure that it continues to adapt as our customers' needs evolve. Moreover, in the claims handling experience, we have a unique viewpoint on the trends because we're handling over 2,000 claims per year, so we have fantastic claims expertise and that gets better outcomes for our insureds."