More than 100 top voices in cyber unite for expert summit | Insurance Business America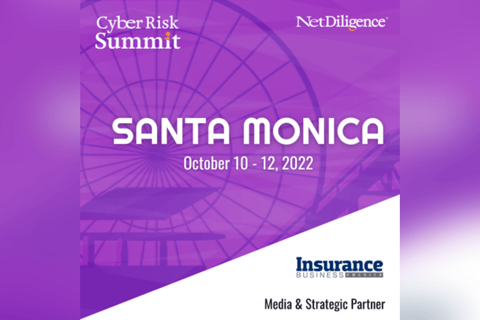 While some areas of commercial insurance are starting to see more favorable rating conditions, the cyber insurance market remains firm. The cost of claims continues to be significant amid a challenging cyber risk landscape, which is rife with ransomware attacks, business email compromise events, an uptick in litigation around privacy breaches, and the looming threat of state-sponsored attacks.
From risk mitigation, to placing coverage, to claims and litigation best-practices, cyber demands that insurance and risk professionals remain highly informed on current and emerging threats, new risk mitigation solutions and innovative product offerings.
To join an important discussion on the state of cyber now—and where the market is heading - 100s of leaders from the insurance, data and technology and legal sectors will unite in Santa Monica for the annual NetDiligence® Cyber Risk Summit from October 10-12.
For three days, the annual summit will feature more than 100 thought leaders from cyber insurance, data security technology and data breach law for panel discussions like "Cybersecurity: A 24/7 Interactive Sport," "Evolution of Reinsurance Products," and "Future of Cyber Underwriting and Broking," and deliver the critical intelligence insurance and risk professionals need to best navigate the market and serve their clients.
Registration for the NetDiligence Cyber Risk Summit opened on August 22. To secure your attendance at this premier event, register now.