Personal cyber insurance market to spark interest | Insurance Business America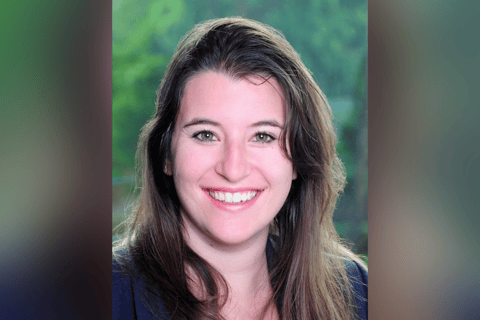 This article was produced in partnership with Tokio Marine HCC – Cyber & Professional Lines Group.
Bethan Moorcraft of Insurance Business sat down with Kareen Boyadjian, Vice President, Underwriting for Tokio Marine HCC – Cyber & Professional Lines Group, to discuss the personal cyber insurance market.
The personal cyber insurance market is poised for explosive growth in 2022 as people begin to realize and understand the risks associated with today's digital-first, technology-driven lifestyle.
In general, cyber risk has garnered significant attention in recent months due to a notable surge in high-profile ransomware attacks, data breaches and extortion events against US companies. At the same time, personal cyber risks have proliferated during the COVID-19 pandemic because of the mass shift to remote working and the greater reliance on personal devices and home networks. This change has caused personal lines insurance brokers and agents to consider how individuals are exposed to cyber risk and how stand-alone personal cyber insurance policies might protect their clientele.
"COVID-19 has impacted personal cyber risk," said Kareen Boyadjian (pictured), Vice President, Underwriting for Tokio Marine HCC – Cyber & Professional Lines Group, which is part of the Tokio Marine HCC group of companies based in Houston, Texas and one of the few insurers in the United States to offer a comprehensive, stand-alone personal cyber insurance product. "Given the work-from-home lifestyle that the workforce has adopted, people have become more reliant on their personal devices. This has caused the line between what devices are being used to access personal information versus business information to be blurred. On top of that, children utilize the same online network and are oftentimes unaware of cybersecurity, which increases an individual's personal cyber exposure."
Until recently, personal cyber insurance has been most attractive to high-net-worth individuals and people with public profiles, such as celebrities and professional athletes. But as public awareness of cyber risk has increased, insurance agents and brokers began offering coverage proactively to homeowners, regardless of their net worth. NetGuard® Select, Tokio Marine HCC – Cyber & Professional Lines Group's stand-alone personal cyber insurance is rated and underwritten to make it accessible to other classes of risk, according to Boyadjian, who pointed out that the minimum annual premium for NetGuard® Select is just $500.
"It's important to remember that it's not just about the insurance when it comes to a cyberattack," Boyadjian added. "It's about the relationship your carrier has with cybersecurity firms and vendors, who can both help insureds when they suffer from a cyber incident and provide proactive risk mitigation to help with prevention and protection.
"The only thing more important than having proper and adequate cyber coverage in place is preventing a claim from happening in the first place. That's why it's important to work with an insurer like Tokio Marine HCC – Cyber & Professional Lines Group, who specializes in cyber liability and has a dedicated claims department that is committed to providing excellent service and protecting insureds. Insureds are not just buying a stand-alone personal cyber policy; they're getting other value-added services and features that come with the policy."
Boyadjian noted: "Don't wait for a cyber incident to occur before you purchase a stand-alone personal cyber insurance product."
To help personal lines agents and brokers who are less familiar with cyber insurance, the Tokio Marine HCC – Cyber & Professional Lines Group has developed marketing information for brokers that gives an overview of the insuring agreements, sample claims scenarios, and helpful pointers to understand the reasons to buy the product. The insurer also provides a comprehensive package for brokers inclusive of premium charges for varying coverage limits, to make it easy to bind coverage with policyholders.
"We're also working on an external broker portal that will simplify the application process for personal lines cyber insurance across an established book of business," Boyadjian added. "The site is going to be a one-stop shop where brokers can request coverage be bound and then issue a policy almost instantly. We're also working on direct billing and auto pay to make the process quick and efficient.
"We always work with our brokers to ensure we're making it as easy as possible for them to understand this product and speak to their policyholders about it. We have dedicated personal cyber underwriters, and we continue to bolster our services as the product evolves. We believe the personal cyber insurance market should be the next wave of cyber insurance products available."
Kareen is a Southern California native who graduated with a Sociology degree from University of California, Santa Barbara and has been underwriting for over 10 years. She specializes in underwriting, managing and marketing for Tokio Marine HCC – Cyber and Professional Lines Group. Currently, Kareen is the Vice President, Underwriting – Product Healthcare Leader of the group's Cyber & Tech Division with a focus on NetGuard® SELECT, MEDEFENSE® Plus and e-MD®.