Rates for cyber insurance are 'dangerously low' | Insurance Business America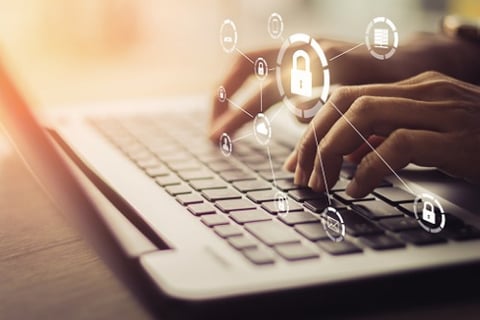 The cyber insurance market is growing…and fast. The spike in demand, however, does not mean that prices for the coverage are going up, which is putting pressure on insurers to carefully assess the risks they take on.
"Every news headline about a cyberattack is a marketing event for selling cyber insurance," said Jeremy Barnett (pictured), SVP of marketing and business development in Tokio Marine HCC's cyber and professional lines group. "We're in the phase of market expansion where there's a rush in our suppliers, so while demand is at its highest level, supply is also at its highest level. There's so many carriers offering the cyber solution that the pressure on pricing is downward, and so the rates for cyber insurance are very low – dangerously low."
A cyberattack today is way more expensive than the cyber insurance premium a company might pay. Insureds can find a million dollars of cyber cover for less than $1,000 in premium, yet if their networks are down for a couple of hours and they can't transact business, that's a thousand dollars right there. Never mind if a business is shut down completely or has information stolen and needs to send out notifications to customers, which can lead to hundreds of thousands of dollars of potential liability.
"To pay $1,000 to get coverage seems like a bargain," added Barnett.
The high supply and demand present in the cyber insurance market means it's that much more important for carriers to take on the right risks.
"Our underwriting has been very effective, so the risks that we're choosing to write have not experienced extraordinary claims," explained Barnett. "It's always a balance of how much premium do you have to take in to cover the risks that you're going to know you have to pay claims on, and I think that since we were in it early and built a broad base of policyholders, so far the book is holding strong – but we're being very cautious."
The Tokio Marine cyber team has identified certain classes that are better risks, while also creating sub-limits of insurance to help protect against any individual event hitting the entire limit of the policy.
"We're constantly tweaking coverage and rate as the market changes," said the Tokio Marine expert.
Looking down the road, Barnett told that it's hard to predict how the market will develop, though he imagines that in three to five years, a lot of entrants into the marketplace who today only provide cyber, or who don't have the claims handling and underwriting experience will be left with unprofitable books.
"I think five years from now, the [cyber insurance] field will be about half of what it is now, so that's the case where demand will still be high, [but] supply will shrink and therefore pricing will rebound," he said. "But, we're still in that land grab, Gold Rush mode of getting into cyber insurance. The stats vary widely, but I think it's a good estimate to think that while the Fortune 1000s are probably close to 60-70% penetrated with cyber policies, the small businesses with under $500 million in revenue are still probably only about 10-20% penetrated, so there's still a lot of upside of selling cyber insurance to a lot of companies."
In the cyber insurance space, Tokio Marine stands out for its claims handling and underwriting experience, as well as its relationships with brokers. The team can help brokers and agents put together an effective risk transfer solution, of which cyber is a significant component.
"We've been in it a long time and so we're able to identify good classes of business and able to adjust coverage components and sub-limits so that we're protecting our policyholders, but also not overexposing ourselves," said Barnett, adding, "But the big thing is broker relationships. They know we have many lines of business and they know we've been in business a long time. We're not just in it to get the quick money on cyber insurance and we're helping our brokers with customizing coverage, adding endorsements, and looking at creative ways to add cyber into the mix of several different kinds of policies that the brokers need to sell to their customers."