Redefining great service in commercial insurance | Insurance Business America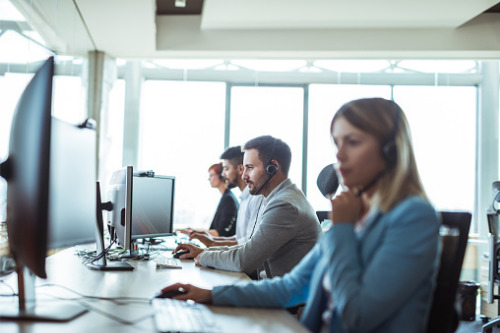 In the unique B2B2B framework of commercial insurance, "good" customer service can be a challenge but "great" customer service has become a luxury. Ensuring that needs are met, especially in the context of the global pandemic, requires thoughtful coordination before, during, and after a purchase.
Sadly, commercial insurance is falling short of the mark in developing core tech platforms needed to enable great customer service, especially in comparison to the software, banking, and investment management industries. Given the right tools, insurance could function more effectively.
This is largely an existential issue, given that most major insurers have evolved as a series of siloed and inconsistent business processes with legacy systems. But it doesn't have to be this way. If, from day one, insurance companies approached their technology with end users' needs in mind, customer service doesn't have to be a hollow promise.
If insurance companies focus on technology to support rapid turnaround time, consistent adherence to underwriting appetite, flexibility to accommodate real-world pricing and coverage challenges, ability to handle bulk quoting opportunities, simplified cash management processes to reduce friction on transactions, and smoother onboarding processes, great customer service is possible.

When we built Resilience, we had this very idea in mind. Insurance customers, including brokerages, insureds, risk managers, and business experts are coping with information overload and spiraling complexity. They need to be able to understand new insurance products quickly.
Data and processes, from the top of the sales funnel, through quoting, binding, onboarding, tracking service requests, claims, sales reporting, and reinsurance tracking, should operate on the same core tech platform, with a standardized view of key data. With this approach, insurance companies can exponentially reduce IT and engineering efforts required to support every purchase, and exponentially increase the quality of the customer experience.
The software industry has produced CRM tools for managing market and transactional complexity, but these tools are too often under-utilized in the insurance industry. At Resilience, we implemented a CRM that allows us standardized workflows to maximize efficiency and minimize mistakes, all with the goal of ensuring the market understands our insurance product and what to expect. It is important to ensure that the CRM systems, underwriting systems, and claims systems are all properly integrated and connected, so that the effort expended on acquiring and retaining an insured is linked with data about what the insured has purchased, and how they ultimately benefited from the purchase.
Of course, it's about more than the tech platforms. The most recognized and respected insurance companies with the highest customer satisfaction ratings all have a higher purpose. They protect a segment of the global economy from the effects of catastrophes by proactively re-investing in research and development of better products, risk mitigation approaches by educating insureds, and offering superior claims handling expertise. One good or bad experience at the right or wrong time can completely change market perception of an insurer, and the insurer has to develop the ability to manage all the details, in order to guarantee a great customer and stakeholder experience to stay relevant.
At Resilience, we offer our own unique, security-driven approach. From customer onboarding to regular risk assessment and personalized consultation, security research and recommendations, and security services and partnerships, we encourage insureds to think about the big picture, so they can be better prepared for the inevitable human errors that arise in digital business.
The good news is that a more customer-centric culture is possible, based on rapid ideation, validation, prototyping and deployment, moving at market speed, instead of being hampered at every step by legacy overhead. The great news is that we already have the tools to make it a reality.