Sharing and on-demand companies should take risks, just not with their users' personal data | Insurance Business America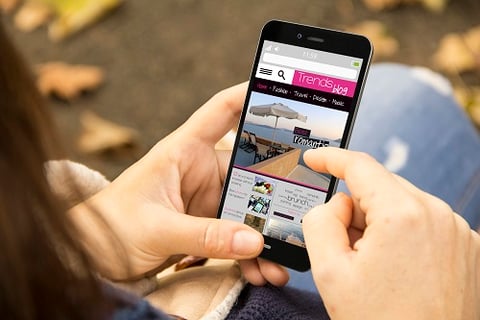 The first few years in a start-up that's trying to break into the sharing economy can be a whirlwind of securing investors, building a user base, and finding ways to stand out from competitors. What many sharing and on-demand companies don't consider are the cyber risks they can be exposed to, even in the early stages of growth, and how these risks can put the brakes on that growth.
"For sharing economy companies, the collection of data is essential to their operations. The volume and scope of data they collect, both from providers and users on the platform, is significant. They might collect driver's licenses, social security and credit card numbers or even passwords, bank account information and geolocations," said Wendy Dowd, director of the cyber and technology division at Y-Risk, a managing general underwriter that creates insurance solutions for innovative businesses. "All the information they collect to enable the platform is at risk of breach, hacking or even improper access or use by employees. Not only do they have a responsibility to protect this data, but the growth and even survival of their business relies on their reputation, which could be destroyed due to an event threatening the privacy of their users' information."
The nature of these businesses makes them good candidates for cyber insurance, yet many don't consider it as a product necessary to their company's success. Insurance professionals like Dowd think this is driven mostly by a lack of understanding of what cyber insurance actually provides.
"Certainly, early in the lifecycle of the company, cyber coverage isn't on an entrepreneur's radar screen. It's something that they haven't seen the value in, or don't understand and haven't prioritized," said Dowd. "Early on, successful sharing economy companies prioritize the need for trust and safety to attract users to their platform, but have mostly focused on the physical safety and security of their users. They should also think about trust in regards to the digital security of their users' data. Insurance can be seen as another frictionless trust and safety tool to help attract and retain users on their platform."
A data breach isn't the only cyber risk facing companies operating in the on-demand space. Other dangers include malware that embeds ransomware into a system and freezes it, rendering the business inoperable, or threatens to release personal data that can only be appeased in exchange for payment.
That's why Y-Risk has launched the Y-ProTech for Marketplaces insurance policy, a unique cyber and E&O policy that provides coverage against first and third party cyber losses and E&O liability exposures. It was designed and will be offered exclusively for sharing and on-demand companies, a sector Y-Risk has specialized in for nearly three years.
"Cyber insurance is not just about paying a loss that a company may have suffered. It's about putting resources and important services in place as quickly as possible following a cyber event," explained Dowd. "In the event of ransomware, data breach or other cyber crisis, most cyber insurance – ours in particular – will provide policyholders access to a 24/7 hotline which immediately links them to breach counsel and a variety of vendors that are on call and ready to help investigate, advise and respond to the situation."
Having legal counsel, a forensics team, and public relations people who can help the company get back on its feet after a crisis is critical for sharing economy businesses who might have limited people, resources, experience, and time to deal with the issue.
Educating business owners and executives on the variety of benefits of insurance is a valuable part of the process. For example, managing cash flow is a key objective for these businesses, too, which is why Y-ProTech for Marketplaces offers no deductible on breach counsel to facilitate immediate access to advice and assistance from a top breach firm with no out-of-pocket expenses. After all, many of the key decisions, or mistakes, are made in the first weeks upon discovery of an incident.
"The timing of expenses to respond to a data breach are very different from liability costs," said Dowd. "While it can take two or three years to resolve liability claims, data breach claims could incur significant expenses within the first days and weeks. The point is that insurance could be there ready to cover the immediate costs that a start-up couldn't otherwise manage."
Sharing economy companies are often let by individuals who are quick to find innovative ways to jump over stumbling blocks. Having an insurance policy in place before a cyber incident occurs fits with that mindset.
"These founders are focused on growth and they're used to problems happening," Dowd told Insurance Business. "They're always problem-solving, and cyber insurance is basically a way to have the solution for the problem ready to go".
Related stories:
The sky's the limit for autonomous cars, if regulations don't block the way
Lemonade's new open source policy signals 'adapt or die' to insurers