What's next for cyber insurance as competition swells? | Insurance Business America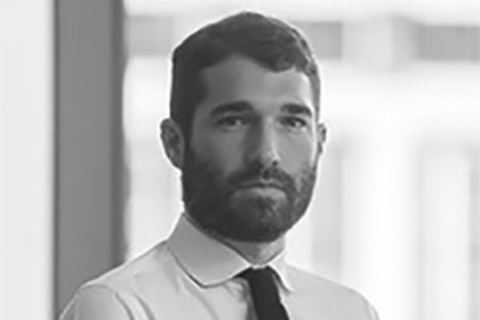 Cyber risk can often be a challenging space to navigate for brokers due to the dynamic and unpredictable nature of cyber threats. But it's this constant evolution that makes the field so exciting, according to Sebastian Swain (pictured), director with CRC Group.
"There's a sort of constant battle between good and evil," said Swain, who leads a successful cyber practice for the Los Angeles executive professional team at CRC and was named among Insurance Business America's Top Specialist Brokers of 2021.
"Cyber criminals are constantly innovating – it's a fun market to be in because we're also constantly having to innovate, to push our insurers to develop better security postures, and to advise them on new security technologies," he said.
Entering the cyber hard market
Swain's first foray into insurance and cyber risk began when moved to Los Angeles to join Hiscox in 2015, where a regional manager encouraged him to consider the up-and-coming field.
"[Cyber] is new and emerging, he said, and you're young and have a long career in front of you. So, I took them up on that," he said.
Two years later, Swain moved to Beazley to manage its private enterprise team in the US West, driving revenue growth for the company's cyber product through broker education. He also brought cyber product innovation and developed an online cyber quoting platform for Beazley.
Swain later switched to the broker side, joining the CRC team in 2019. Under its professional executive services group, he focuses on placing cyber and data privacy liability, as well as technology errors and omissions (E&O) coverage.
"The timing almost lined up exactly with the very beginnings of the hard market [in cyber insurance]," he said.
"The difficulty of running the cyber group during this period is in securing the relationships on the carrier side, and convincing underwriters to put out terms when everybody is declining.
"We were at a point where a vast majority of insureds did not have the minimum control requirements that many markets were demanding.
"Getting the best possible terms was a very difficult task and training everybody on the team to know what to look out for, who to go to for certain types of risks, and how to provide value for our agents in that market was crucial."
Building a successful team
Hard work, dedication and resourcefulness have paid off for Swain at CRC Group.
His biggest source of pride, however, is his team and the strong relationships they've built in the industry.
"When you've put in the time and effort that we've put into making us one of the best specialist cyber teams in the country, it feels like the biggest accomplishment. It translates into value for so many agents that we work with around the United States," Swain said.
"We have great relationships with underwriters at various markets. Beyond that, our ability to convince retail agents, why this is a massively important coverage for the insured despite the costs going up 200%, 300%, sometimes 400%, has been important for us.
"Keeping up with what carriers are offering and the new risks that are emerging in the market, then figuring out how to make sure our insureds are covered for those risks has helped make us one of the top specialist cyber teams in the country."
What's ahead for cyber?
Among other accomplishments, Swain has helped to carve out a domestic market for crypto and non-fungible token (NFT) related risks, creating options that provided significant value for agents. But the market is still extremely limited for this class of risk.
The cyber insurance market, however, is seeing more competition and capacity, according to Swain.
"We're starting to see a lot more excess competition, and a lot of capacity is coming into the marketplace. It means there's going to be more work on our part to get the best possible terms," he told Insurance Business.
"As far as the primary market goes, we are seeing a bit more competition there as well. For us, it means a renewed focus on coverage and making sure that the client is as robustly protected as possible."
What can we expect from the cyber insurance market this year? Leave your thoughts in the comments below.