"When the market is soft everyone is sure they're making a ton of money" | Insurance Business America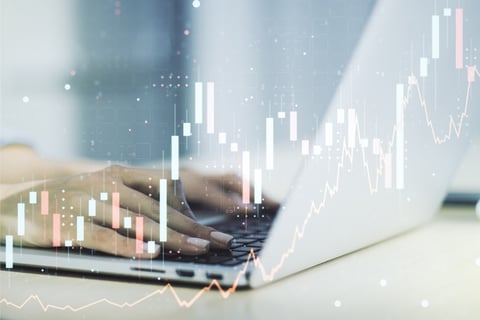 Join us this week on IB Talk for a deep dive ​​into cyber insurance and the outlook on the current hard market. In the latest episode, we receive expert insights from Dave Firstenberg, chief underwriting officer at HSB, and Roman Itskovich, co-founder and chief risk officer at cyber MGA At-Bay.
Listen now: Managing risk in a hardening cyber market
Addressing the recent cyber market turbulence and increasing rates, Firstenberg starts by explaining how HSB has produced consistently positive results for the entire time it has been in the market, adding how this year in particular has validated its decade-long investment in cyber insurance. This is where At-Bay enters the picture, having partnered with HSB five years ago as part of its evolving risk management strategy.
"When the market is soft, everyone is sure they're making a ton of money and no-one wants to hear about your risk mitigation and underwriting acumen," explains Itskovich. "They all want the cheapest price with the most coverage and that's about it. [But] we take the long view … We don't think that how the wider market has approached the last few years is certainly the right approach without the risk mitigation capability."
Itskovich said that since the market is harder, and now people are looking at the terms and capacity, it has been five years of work for an overnight success, adding that, suddenly, "what we say resonates."
In total agreement, Firstenberg added, "I've been struck by how difficult it's been to persuade small to mid-size [businesses] that they need cyber insurance, let alone cybersecurity. And, you know, what's occurred in 2021 has absolutely driven home the message to everybody that they need security, and they need financial protection, and they need somebody who is [an] expert… when they experience an incident."
When asked to comment on the current hard market, Firstenberg explained how he's been in the field long enough to have been through three previous cycles, only the first of which was triggered by a genuine lack of financial capacity to fend off certain risks. Since then, the industry has generated more than adequate capital, so the three subsequent hard markets were entirely earnings events driven by some combination of depressed premiums and elevated or uncertain loss levels, particularly in lines like cyber.
"What's going on now in cyber specifically, is yes, losses are elevated," said Firstenberg, "But at least as important, … long-time insurance industry players don't know where losses are going because of the dynamic nature of risk. So, what happens is we freeze, and we make our extension of capacity more expensive because we get an uncertainty premium for our product. … And it's not unlike what's happened in two prior hard markets."
Itskovich fully agreed with Firstenberg's assertion that the current landscape is not so much about the losses from last year, but rather, the dynamic nature of risk. He explained how difficult it is as an insurance executive on the outside to understand where things are headed, hence the current reluctance and market conditions.
"If you open the hood and start looking at the technology and the cycles and what attackers are doing… you get more visibility," said Itskovich. "We feel more confident than your average insurance executive about where and how to manage this risk. And in my view, I think that if insurance companies in general continued the last few years of their engagement with this risk, then it might take longer… but I think that there are players in the market (and At-Bay is a good example) that have a bit of a leg-up and have a bit more sense and can quantify…. And I think that if there is a wider adoption of that mindset, then this might come to pass faster."
Firstenberg elaborated, saying how there is a lot of technology deployed around monitoring risk and issuing reports to businesspeople about what they might do to mitigate. However, At-Bay actively mitigates, which truly resonates with HSB. In that regard, he feels that At-Bay, with HSB support, is very much at the ideal intersection of technology, engineering and risk.
"From my personal perspective, and speaking for HSB senior management, we sincerely believe that At-Bay is, let's say, best in class insurtech in the cyber market," concluded Firstenberg. "And… because of this act of risk mitigation that is so much a part of what At-Bay does, their success in doing it really is bringing a superior service along with the product to the small to mid-size business, and therefore has a phenomenal opportunity to grow. … So, we're working very hard, persistently and perpetually, to strengthen the relationship."
To learn more about At-Bay, tune into IBA Talk here.