Why things are getting personal in cyber insurance | Insurance Business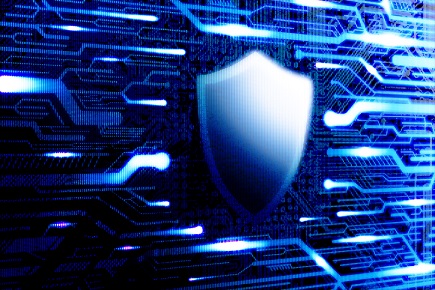 Typically, cyber policies were designed for, and purchased by, organizations that held lots of valuable data and made numerous online transactions. Large corporations were the first to see the value in cyber coverage and, as more high profile hacks occurred, small and medium sized companies started to follow suit.
But, with all of us spending more time online and transacting more business digitally, a demand for personal cyber coverage has emerged.
NAS Insurance
is one such company to have created a personal cyber product.
"It's a very customizable program that can be structured to meet a client's specific needs," says Jeremy Barnett, senior vice president,
NAS Insurance
. "We are partnering with other insurance carriers and providing it as a reinsured product, so they can offer personal cyber as a bolt-on solution to their homeowner's insurance policies. We pay and facilitate the claims and reinsure them for the coverage."
The NAS Personal CyberPlus product has many of the coverage features found in traditional policies in the commercial space, including protection against financial loss and expenses incurred due to credit fraud, forgery or cybercrime, including the use of stolen personal information to initiate a fraudulent wire transfer.
"The policy offers limits of between $25,000 and $50,000 for individuals, which can be used across several different types of losses," Barnett says. "It can be used to pay for IT support after a ransomware event or for system restoration expenses if a home computer or network is breached."
Cases of cyber bullying are on the rise, and the NAS policy has been designed with that unfortunate trend in mind. The policy covers expenses related to online abuse, including the cost to seek counseling, childcare or caregiver expenses, temporary relocation, and lost wages. Coverage is also included for temporary tutoring expenses, unreimbursed tuition, or an increase in tuition, if the victim is a minor and cannot return to school because of cyber bullying
The policy also covers individuals against expenses related to identity theft, including lost wages, daycare or eldercare costs and travel expenses incurred in seeking resolution and identity restoration.
Breach notification costs are also covered.
"If someone serves on a board of a community organization and loses or exposes the personal information of community members, they may be responsible for sending out notifications to all of the people whose information was compromised," Barnett says. "The coverage will pay for those notification costs, just like it does on the commercial side."
Related stories:
Time for insurance to reassess its approach to cyber?
Hospital loses $10m to cyberattack, but broker's recommendation saves the day