What are the top skills needed to accelerate your insurance career? | Insurance Business America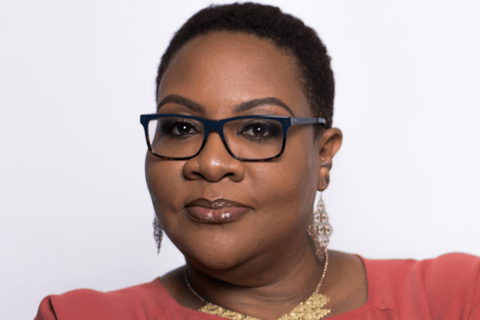 Lawanda "Elle Michell" Hall (pictured) has a rallying call for women in the insurance industry: Ask and deem yourself worthy of a "yes."
"A lot of times, we're afraid to ask for what we want," said Michell, a risk management and insurance veteran with more than 20 years' in the industry. She has held roles at AIG, EarthLink, and the Coca-Cola Company.
Register now: Join the Women in Insurance summit in Atlanta
"We're taught as young women that we need to be polite, or to be mindful of everybody else being taken care of… and we don't take care of ourselves. So, when you show up in career spaces, sometimes [getting what you want] is as simple as asking for it," she said.
Michell has turned her expansive career experience into a coaching and speaking enterprise called Intelligent Intentions. Next month, she is leading a panel discussion on accelerating career development at the Women in Insurance Summit in Atlanta.
"I loved the work, the exposure and training that I got in risk management. But I started getting older, I became more mindful not just about how I'm enjoying the work, but the impact that I'm having," Michell said of her motivation to start Intelligent Intentions.
What are the top skills for women to accelerate their careers?
Getting to the next step in one's career – whether it's a leadership role, more responsibilities or creative control, managing experience, or learning opportunities – can be daunting for many women because they haven't learned to ask for what they want.
But overcoming guilt and timidness is an important stepping-stone, Michell urged.
"When you don't ask, you give people and entities an excuse and the opportunity to beg ignorance. 'Oh, I didn't know that they wanted it. I didn't know she was interested in this.'
"But exceptions are often made for exceptional people. If you deem yourself exceptional, it's okay to ask for an exception," she said.
Speaking to Insurance Business ahead of the summit, Michell shared the top three skills that she believes can accelerate careers in the insurance workplace.
Confidence – For Michell, true confidence is not tiptoeing around one's intentions. "You absolutely have to be confident, but not in a performative way," she said.
Integrity – Leadership means taking ownership of the outcome of your decisions and showing up with integrity. "Taking ownership, even if your people make a mistake or the outcome isn't what you intended it to be, is important," Michell said.
Agency – It's integral to make sure your voice is your own, according to Michell. Having agency means not being a spokesperson for someone else, and not feeling like you need to always say "the right thing."
Overcoming guilt and using your voice
Michell learned to be confident, own the outcome, and wield her agency throughout her career in the insurance and risk management industry.
She recalled having to navigate a difficult transition following a merger, dealing with two risk management teams that had to connect and work together but had distinctly different work cultures. A leader in the organization also made the experience extra stressful.
"She was basically being a corporate bully in all the ways. It was very uncomfortable in that space. People didn't want to talk because they were scared that speaking up would mean losing their jobs," she said.
"I took it upon myself to be a leader because I was the only person on the team with risk management and insurance experience outside of the brand."
Michell spoke up about the poor behavior, triggering a company investigation that led to the individual being fired.
"It wasn't my intention to get anybody fired. It was my intention to infuse integrity back into the heart of a department," she told Insurance Business.
"I needed to have the confidence, and the full-throttle agency of voice to do that, and I absolutely own the outcome.
"I think when difficult things happen, women tend to feel guilty about the outcome. But I didn't feel guilty at all because it was her behavior that led to the consequences. I was simply an agent of change."
The Women in Insurance Atlanta summit is putting the spotlight women and their achievements and contributions to the industry. Register for the in-person conference, which will be held at the Sheraton Atlanta Hotel on March 2, 2023.