A "real uptick in claims" for Legionnaires' Disease | Insurance Business America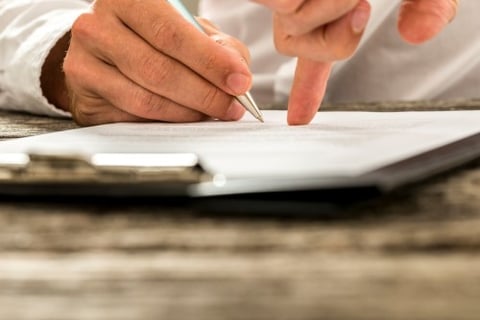 A week ago, Legionnaires' Disease hit the headlines when an outbreak occurred at Disneyland in Anaheim, California.
In that case, nine people who visited the theme park in September developed the disease. Three more people, who had been nearby but had not visited Disneyland also got sick, including one person with additional health issues who died.
Celebrate excellence in insurance. Join us at the Insurance Business Awards in Chicago.
Legionnaires' Disease, from Legionella bacteria, is contracted when people breathe water vapors or mist from contaminated water, including from water treatment towers, hot tubs, and air conditioning systems. Two water towers at Disneyland, which had elevated Legionella levels, were shut down and chemically treated.
Bill Pritchard, president and CEO of wholesale brokerage Beacon Hill Associates, said there had been a "real uptick" in Legionnaires' claims in recent months, as more people become aware of the disease and the insurance coverage.
"What I've heard a lot about, anecdotally, is a real increase in Legionnaires'-related issues," he said. "What I've been hearing … through the marketplace, is a real uptick in claims in hotel properties. I've certainly seen claims in senior care facilities.
"People are more aware of it now and are reacting to it and reporting it probably more correctly. On the insurance side, we certainly see a demand or request for that kind of coverage far more frequently now than we did even a year or two ago. It's all of a sudden become a very hot topic."
The increase in cases of Legionnaires', and the uptick in policies being written and claims being filed, could be a bit of a chicken-and-egg situation, Pritchard said.
"I think it's an increased awareness that you can insure the exposure … [and] I honestly think they feed each other," he explained. "I think this uptick in Legionnaires' is a function of it happening, and now people realize they can actually buy insurance for it, so we're seeing claims because now there's insurance to respond to those claims."
Legionella is covered on "
site-specific pollution policies
," Pritchard said, often as part of the mold definition on the policy. It can be carrier-dependent on exactly how the bacteria is covered, though.
"In some carriers it's part of a definition of mold or microbial matter, with some carriers it's actually part of the definition of pollutant, and in other carriers it's a standalone endorsement," he explained. "I work with 20 markets and they all do it a little differently."
Related stories:
Tricky environmental market brings healthy returns for in-the-know brokers
Environmental coverage going mainstream, says Beacon Hill Founder Pritchard