AIG execs received $6mn bonuses before mass layoff announcement | Insurance Business America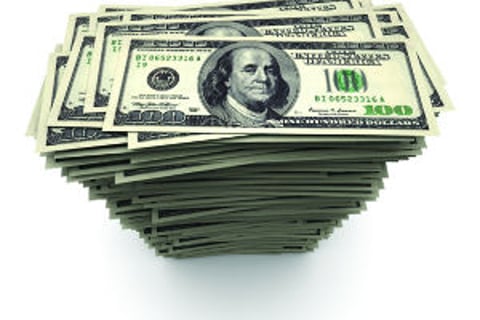 One month after major global insurer
AIG
announced it would lay off approximately 3% of its workforce—the equivalent of 1,900 jobs—federal documents reveal the company awarded million-dollar bonuses to its high-level executives last year for exceeding business targets.
CEO Robert Benmosche alone received a $6 million dollar bonus on top of his $2 million base salary, AIG said in its filing to the US Securities and Exchange Commission.
"In March 2014, the [Compensation] Committee approved, and the Board ratified, a 2013 short-term cash incentive award of $6 million," the document said. "For Mr. Benmosche, the Committee applied a business unit modifier of 110% based on the weighted average of the performance modifiers for AIG's three core business unites…each of which achieved above target performance in 2013. The Committee then applied an individual performance modifier of 136% based on Mr. Benmosche's key AIG-wide financial, strategic operation and organizational achievements."
Half of Benmosche's bonus will be deferred until 2015, the filing said.
Other winners at AIG include Jay Winthrob, executive vice president of life and retirement, who received a $3.8 million bonus in addition to his $1.2 million base salary; Peter Hancock, executive vice president of property/casualty insurance, who was given a $3.5 million bonus on top of a $1.35 million base salary; William Dooley, executive vice president of investments, who received a $2.4 million bonus with his $1 million salary; and David Herzog, chief financial officer, who was awarded a $2.26 million bonus to complement his $1 million salary.
In the SEC filing, AIG reaffirmed its commitment to "continually evaluating and enhancing our risk management control environment, risk management processes and enterprise risk management functions, including through enhancements to its risk governance framework."
The reveal of the documents' contents follows a February announcement that AIG would eliminate roughly 1,900 jobs in its property/casualty unit by the end of 2013. The company hopes the severances will help balance AIG's balance sheet and streamline the organization.
"We will continue to invest in our people with a competitive pay structure that rewards performance and provides opportunities that enable more internal mobility," Benmosche said at the time.
AIG enjoyed an impressive quarterly revenue of $8.62 billion in 2013's 4Q, which exceeded analysts' expectations and its own $8.61 billion revenue of the year-earlier period.
You may also enjoy:
"Major insurer will fire 1,900 workers"
"Mass AIG layoffs spark recruitment interest"
"Global insurer to slash 800 jobs"