Allianz ahead of all other insurers in Dow Jones Sustainability Index | Insurance Business America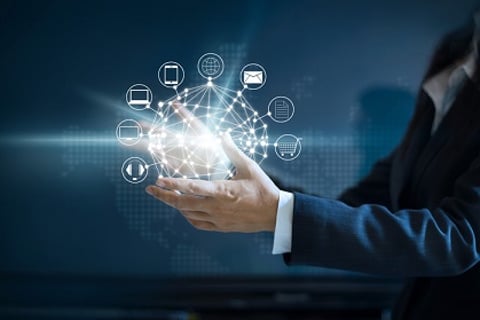 Based on sustainability strategy and performance, Allianz Group has bested all other rated insurance firms in the newly released 2017 Dow Jones Sustainability Index (DJSI).

Representing the "gold standard" for corporate sustainability, DJSI is the first global index to track leading sustainability-driven companies based on RobecoSAM's analysis of financially material Environmental, Social, and Governance (ESG) factors and S&P Dow Jones Indices's (S&P DJI's) robust index methodology.

Celebrate excellence in insurance. Join us for the Insurance Business Awards in Chicago on October 26!

"We are extremely proud of this result," commented Allianz SE chief executive Oliver Bäte. "We started with the integration of ESG factors into our business early on and have continuously improved. We also set ambitious goals for the coming years and would like to contribute to the achievement of the Sustainable Development Goals (SDGs)."

Allianz said it also uses sustainability ratings to manage its own funds and sustainably-oriented investment products, which it offers to asset management customers. The insurance and financial services company has published its group-wide ESG integration approach to provide ratings agencies and non-governmental organisations with a detailed overview of its ESG integration processes and guidelines.

"In light of the Sustainable Development Goals (SDGs) as set by the United Nations Development Programme in 2016, companies, governments, and investors alike want to understand both the positive and negative externalities inherent in companies' business models and how their products, services, and operations contribute to, or detract from, the achievement of the SDGs," read the joint announcement by S&P DJI and RobecoSAM.

RobecoSAM – investment specialist focused exclusively on sustainability investing – assesses the world's largest companies every year using its Corporate Sustainability Assessment (CSA). The index was launched in 1999, and Allianz has been included for 17 consecutive years.

David Blitzer, managing director and chairman of the index committee at S&P DJI, said: "Many of the events witnessed so far in 2017 make it even more important for corporations around the globe to recognise sustainability, establish policies, and manage their businesses in ways that support and increase sustainability of the global environment and the world's leading businesses."

RobecoSAM head of sustainability application & operations Manjit Jus added that "getting a coveted spot in the DJSI" makes sure firms continue to play in the corporate "premier league".