Allianz to keep insuring coal projects... for now | Insurance Business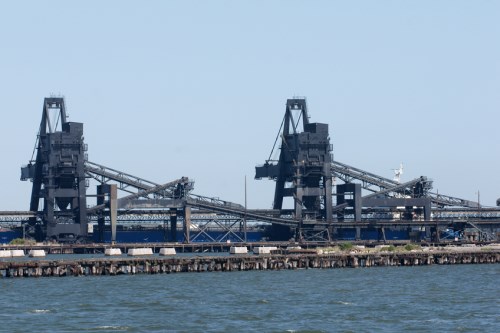 The coal issue continues to rock the insurance sector, with the matter being two-fold in that not only are insurers being urged to pull out their investments in the industry but they are also called on to stop providing cover to coal projects.
For environmental lobby groups, it's not enough to withdraw partial support… they want zero backing both in terms of insurance and investments. Major insurer Allianz, for instance – while it had stopped investing in coal under chief executive Oliver Bäte – was recently criticised for supposedly leading a consortium underwriting the largest coal power plant being built in Europe.
Now a spokesperson for the world's second biggest insurer has said a newly created working group is examining the issue surrounding coal and coverage. A Reuters report noted that the group is likely to come up with a decision around April or May; in the interim, status quo remains in terms of providing insurance.
"The most important point for us is various countries have an energy need that needs to be fulfilled. They need to be insured," Allianz board member Guenther Thallinger was quoted as saying. "We believe that with dialogue with various companies over time we can hopefully work down to a much lower level of coal."
Meanwhile environmental NGO Urgewald, part of the Unfriend Coal campaign, has some pretty strong words in response to the insurer's 'dialogue' preference.
"Allianz's ESG (environmental, social, and governance) criteria is clearly too weak to exclude the dirtiest coal companies," said Regine Richter, energy and finance campaigner at Urgewald. "If it does not want to fall further behind insurance industry climate pioneers like AXA, it must cease providing insurance to coal companies as soon as possible."
Richter, who described the German insurer as being "blind to the contradiction" given its seemingly opposing take on coal investments and insurance, added that "just dialoguing" will do little in terms of climate protection.
However, Allianz believes otherwise. It previously told Insurance Business that it has been systematically assessing ESG risks for all transactions in sensitive sectors and countries.
"We are convinced that our holistic ESG approach is meeting the needs of complex risk assessment processes even better than a sector exclusion," Allianz said in an earlier statement. "It is part of our daily business not to insure clients who dismatch [sic] our financial and non-financial risk criteria."
Related stories:
Zurich aiming to more than double "impact investments"
Lloyd's Corporation joins coal-heavy investment boycott