BMS appoints Apex Group for carbon footprint reporting services | Insurance Business America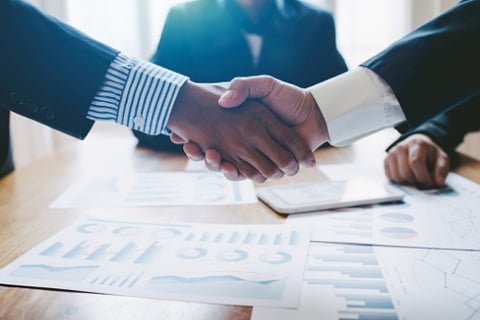 Apex Group has announced that it has been appointed by global reinsurance broker BMS to deliver carbon footprint and reporting services. Apex will provide BMS with the platform and tools to measure its sources of carbon emissions, as well as the support to implement plans to reduce its carbon footprint.
The appointment follows the launch of Apex's Carbon Footprint Assessment & Reporting service. Apex will quantify and report on BMS's Scope 1, 2 and 3 emissions by collecting the relevant data on a secure ESG online software platform.
The platform utilizes more than one million individual emission factors and follows industry best-practice reporting standards and regulations. The reports it generates will be used to identify and manage major sources of emissions.
"Insurers are coming under increasing pressure from their stakeholders to demonstrate proactive strategies to contribute to international carbon reduction targets," said Andy Pitts-Tucker, managing director of Apex ESG Ratings & Advisory. "In order to do this, all companies must quantify and fully understand their carbon footprint in order to create and articulate an action plan to reduce their carbon emissions – and this new tool provides our clients with an efficient, accurate and accessible way to achieve this."
Read next: BMS appoints two for US reinsurance arm
"We strongly believe that the insurance industry has an influential commercial and moral role to play in reducing greenhouse gas emissions to net zero by 2050," said Nick Cook, CEO of BMS Group. "Apex's Carbon Footprint Assessment & Reporting services provide an excellent and intuitive method of collecting the necessary information from our businesses, allowing us to accurately monitor, track and enhance our carbon footprint over time.
"By engaging Apex to calculate our carbon footprint, we can take steps to reduce and offset our emissions, and we hope to set an example to others in the insurance industry that with the right tools, this process can be straightforward and achievable."